Goubuli set to purchase US cafe chain
Updated: 2014-01-09 15:10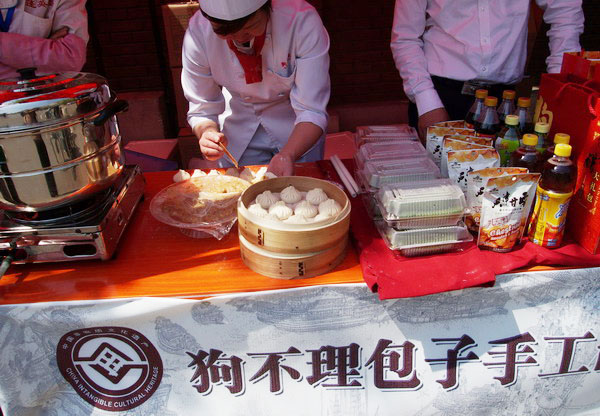 The Goubuli Group, Chinese eatery giant renowned for its steamed dumplings, announced plans to purchase a US cafe chain in the first half of this year. Photo taken on April 29, 2013. [Photo by Li Shengli / Asianewsphoto]
The Goubuli Group announced plans to purchase a US cafe chain in the first half of this year.
If approved, the M&A proposal will help the Chinese eatery giant, renowned for its steam dumplings, to acquire the US company's hundreds of chain stores in more than 40 countries, said Geng Jing, deputy general manager of the company.
But Geng did not indicate the name of the targeted brand, nor how the M&A plans are going at the moment.
The deal, if completed, will mark the biggest cross-border acquisition in China's catering industry, she said.
Goubuli, also translated as Gobelieve, is a Tianjin-based eatery company with a history spanning 150 years.
It runs more than 30 fast-food stores and restaurants in China and was converted into a joint-equity enterprise from an SOE company in 2005.
Geng said that although the company runs a franchise store in Japan, it has not initiated any other overseas plans in the past.
Li Xiang in Tianjin contributed to this story.