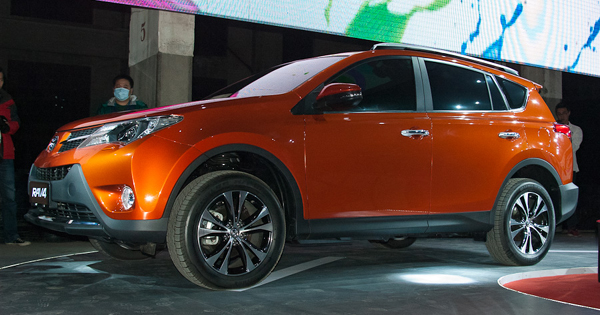 Toyota's urban SUV model, new RAV4, is displayed at the company's media preview event on April 19, 2013 in Shanghai before Auto Shanghai 2013. [Hao Yan / chinadaily.com.cn]
Toyota announced it will recall 7,340 units of the 2015 RAV4 that were manufactured between April 7 and May 7 of last year by Toyota's joint venture in China, according to China's quality watchdog.
The recall is due to a possible air leak in the vehicle's tires caused by a faulty air pressure monitoring system.