It's time again for the world to listen to "Queen of the Net", said Mary Meeker, who's now with the venture capital firm Kleiner Perkins Caufield & Byers, about the 2015 Internet trends.
She specially pointed out in the report that China's smartphone maker, Xiaomi, witnessed a global shipment rise of 227 percent year on year in 2014 and became the leader in smartphone shipment in the Chinese market.
Let's look at the ten largest public Internet companies ranked by market capitalization as of May 2015.
No 10 Salesforce.com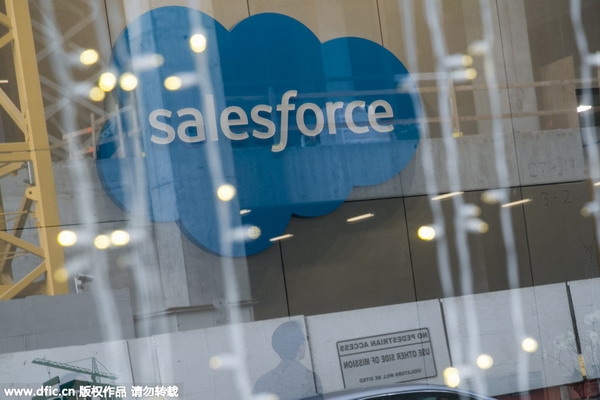 A logo for Salesforce Inc, reflected in a window in downtown San Francisco, California, on December 29, 2014. [Photo/IC]
Country: USA
Market capitalization: $49,173 million