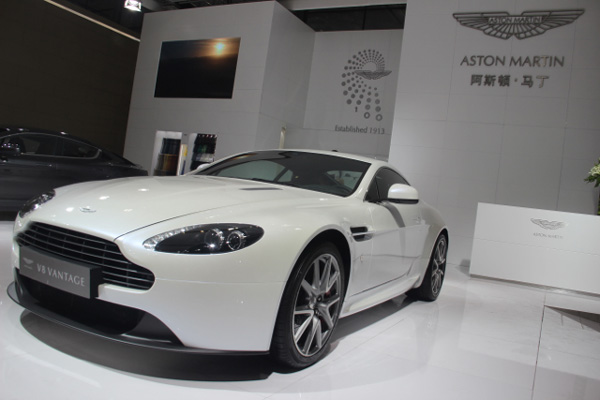 A Aston Martin's V8 Vantage is displayed at the 18th Shenzhen-Hong Kong-Macao International Auto Show in Shenzhen, China. May 28, 2014.[Photo Provided to chinadaily.com.cn]
BEIJING - Aston Martin, producer of some of the world's most expensive race cars, will recall 602 vehicles on the Chinese mainland due to seat heater problems, the country's top quality supervisor said on Thursday.
The affected models include the V8 Vantage, V8 Vantage S, DB9, Virage and DBS manufactured between October 2006 and October 2014, said the General Administration of Quality Supervision, Inspection and Quarantine.
The electronic module for the front seat heaters may fail in certain vehicles due to lack of monitoring and power-off protection functions, which could cause overheating of the seats and pose safety risks, the government agency said in a statement on its website.
Owners of the affected vehicles will be notified, and their cars will be repaired for free. Dealers will install an additional module to the circuit that can interrupt power to the seat heaters.
The recall starts on Jan 9.