A man surnamed Li from Huacao village in Minhang district of Shanghai opens the door to his Batmobile on May 26, 2014.
The model of the famous vehicle in Batman: The Caped Crusaders shot to fame after a police officer — who spotted it during a patrol — uploaded pictures of it to the Internet.
It is a shame the car is only a model and does not run, Li said, adding that the doors are the only things that actually work. The car is currently parked outside a friend's business, where it is drawing the crowds, he said.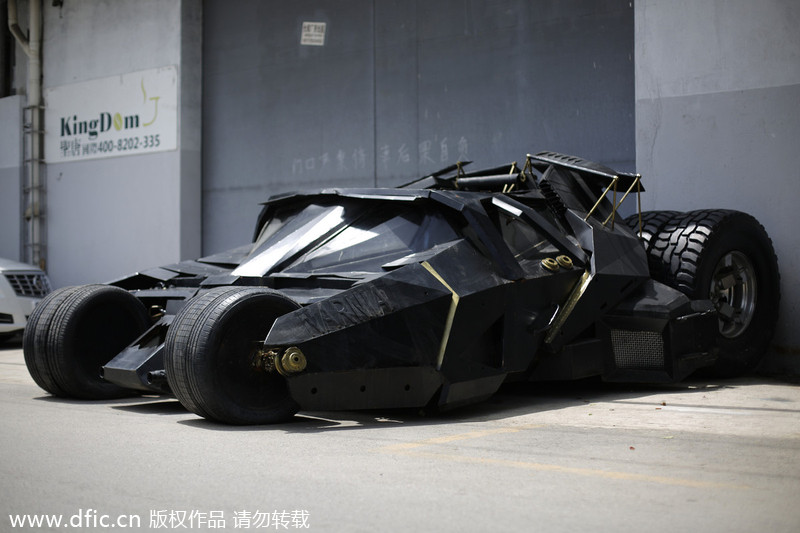 View of the Batmobile on a road in Minhang district, Shanghai, May 26, 2014. [Photo/IC]