BYD predicts profit from green vehicles in Q4
By Meng Fanbin (chinadaily.com.cn)
2012-11-08 21:01
| | |
| --- | --- |
| | |
BYD Company Ltd predicts it will make a profit from its electric vehicle business, in which it has invested 5 billion yuan ($800.12 million), in the fourth quarter of this year, the National News Daily quoted Wang Chuanfu, company president, as saying.
"The new energy vehicles will reach a new inflection point in 2014, and at that time we will make greater profits," he said.
The predictions about the fourth quarter result mainly from the batch purchases of electronic vehicles that public traffic and taxi companies have made recently.
BYD introduced city buses and electrification systems for taxis on Sunday.
The markets responded to the decision with enthusiasm. Shares of BYD rose 3.26 percent to 15.20 yuan each, as the broader market fell decreased.
Analysts said having BYD contribute to the public transportation system will be an effective way to develop green vehicles.
"Government subsidies must be a short-term behavior, and marketization is something that new-energy autos should be adapted to," Wang said.
mengfanbin@chinadaily.com.cn

The HOPE OF BREEZE is a light driven by the wind energy, with the shape of a traditional Japanese windbell.

XDModo Solar Sunflower collects sun's energy through the solar panel to charge mobile phones.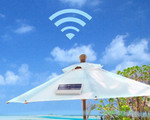 CoverFi is a portable wireless router that resolves issues like low battery levels and charging inconveniences.

The 2012 Smart City Expo World Congress opens on Nov 13 in Barcelona, Spain. It will end on Nov 15.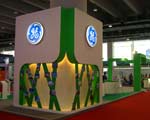 The China International Green Innovative Products & Technologies Show 2012 opend in Guangzhou.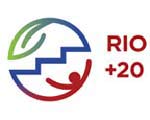 Chinese private firms will join the China Going Green Dialogues, part of the Rio+20 in Brazil.