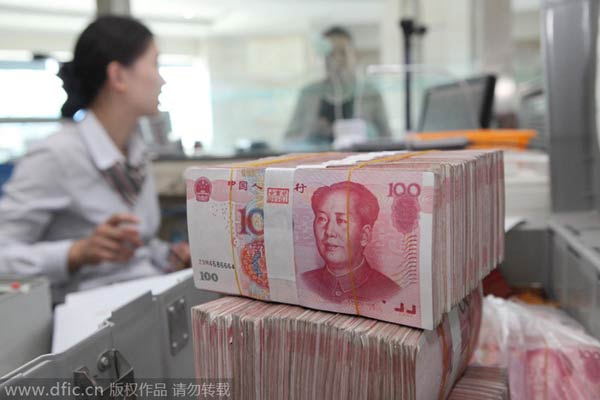 An employee counts renminbi (yuan) banknotes at a bank in Lianyungang city, East China's Jiangsu province, June 4, 2014.[Photo/IC]
Foreign direct investment into the Chinese mainland continued to increase steadily in January despite slowing overall growth in the Chinese economy.
FDI, which excludes investment in the financial sector, rose by 3.2 percent year-on-year to $14.07 billion last month, the Ministry of Commerce said on Monday.
Investment in the country's burgeoning service sector accounted for 67.6 percent of total inflow during the period.
FDI in the high-tech service industry more than doubled to 7.2 billion yuan ($1.1 billion).
Investment from the United States, the European Union and Japan rose the most, up by 463.6 percent, 30.9 percent and 22.8 percent.
China's economy grew by 6.9 percent year-on-year last year, its lowest annual expansion for a quarter of a century