Good days ahead for online entertainment sector as income rises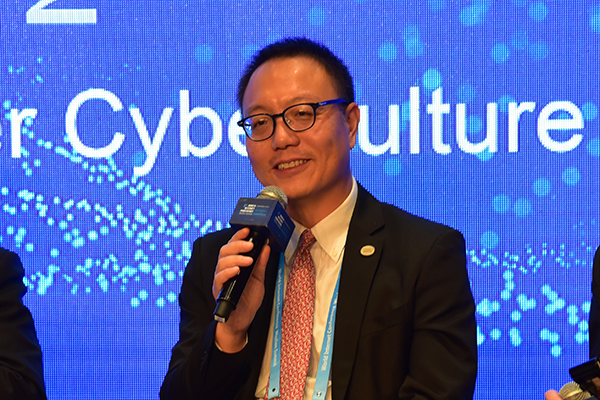 Xiao Hong, CEO of Perfect World Co Ltd. [Photo/China Daily]
Internet-driven entertainment industry is about to witness a market boom, said the head of a Chinese video game and movie conglomerate.
"Entertaining content consumption will continually rise as the growth of people's household income increases," Xiao Hong, CEO of Perfect World Co Ltd, told China Daily on Wednesday at the World Internet Conference in Wuzhen.
According to Xiao, the internet-driven economic growth is changing every aspect of our daily life, and the rise of the artificial intelligence and big data have the power to transform the culture industry.
Xiao delivered a speech titled "Jointly promoting cultural development on cyberspace" during the "Internet Culture Forum", one of the sub-forums of the conference.
He said the internet is becoming an important platform and vehicle for cultural communication and cultural inheritance. In the meantime, it is also giving birth to new business forms, such as internet literature and live webcast, which share internet features, including individuality and diversity.
"How to promote cultural prosperity and development in cyberspace is something that insiders in the cultural and creative industry should think over," said Xiao.
According to Xiao, in next few years, the gaming industry may be completely subverted due to the rapid development of virtual technology.
"Whether it is virtual reality or other new hardware and software, the value of technology improvements is to fundamentally change people's entertaining and lifestyles," said Xiao.
Founded in 2004, Perfect World is a China-based video game company specializing in massively multiplayer online role-playing games (MMORPGs). The company's initial public offering on the Nasdaq was completed in 2007.
It delisted from the US stock market after finishing privatization last year.
Perfect World Pictures Co Ltd, a movie and TV drama producer listed at the Shenzhen Stock Exchange, said in January that it had acquired a 100 percent stake in Perfect World for 12 billion yuan.
In July, Perfect World Pictures renamed as Perfect World, which means the company has formally returned to the A-share market through restructuring with Perfect World Pictures.
Xiao said the company would continually follow the latest technology trends and integrate its online gaming and film operations to build a comprehensive culture unit and cooperate with other enterprises to establish a pan-entertainment ecosystem.
According to global gaming research company Newzoo, China's digital games market reached $22.2 billion last year, up 23 percent year-on-year, overcoming the US where sales touched $22 billion.
Statistics from authorities reckoned that the overall revenue of China's game industry will notch up more than 175 billion yuan this year.