Founder's mentality critical for success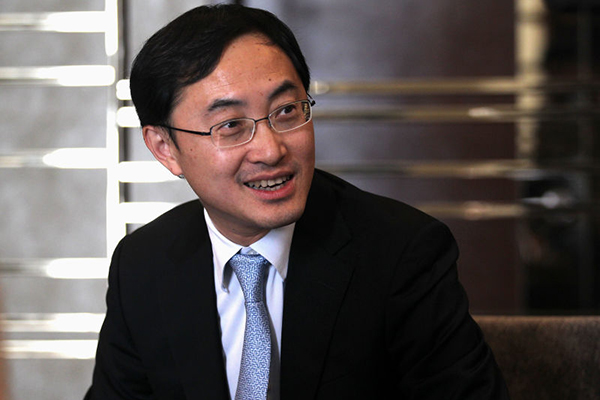 Han Weiwen, president of Bain China.[Photo provided to China Daily]
Consultant says owner's unique approach can be 'secret source' for a dynamic company
A founder's mentality can be vital for Chinese technology groups to win out in the marketplace, according to the president of consultancy firm Bain & Co's China branch.
Han Weiwen, president of Bain China, said Bain had worked with about 100 companies across 40 different sectors including technology and many of them had experienced predictable crises of slowing growth.
"Yet at the same time, we have seen many technology companies growing at a very healthy rate and their founders' mentality can be the secret source," Han said.
Han explained that the three main elements of a founder's mentality was the insurgent's clear mission (with the founder often considering himself an insurgent and waging war on his industry and its standards on behalf of underserved customers), the owner's mindset and his or her obsession with the front line of the business and its employees.
One example, he said, was Amazon's founder Jeff Bezos, with Bezos encouraging his team players to try out many different ideas and allowing them to make mistakes.
"Bezos pays attention, has an obsession with the front line, which enables front line employees to take small bets. If any of the bets becomes successful, it can be the driver for the future growth of the company," Han said.
"Speed is also both the opportunity and the challenge for Chinese technology companies," Han added.
Technology is replacing itself at a fast rate, he said, and customers of technology companies in today's internet world were relatively younger customers with behavior and preferences changing all the time.
"So, this is still the opportunity for a startup technology company," Han said.
He said that for some, a founder's mentality provides the edge for a company to beat the incumbents in its market.
Han said not everybody should set up their own businesses, although China was encouraging mass entrepreneurship and innovation.
According to Han, the first-generation Chinese founders were sharp and had the courage to take risks, but they should improve the systematic management of their companies and staff members.
According to a latest report by PwC, only 73 percent of surveyed family businesses in China saw growth in 2016 compared with 84 percent in 2014. Compared with the survey results two years ago, there was an upward trend in the proportion of family businesses whose aim was to grow steadily versus growing aggressively.
The report showed that in terms of their growth strategies, a higher proportion of Chinese family businesses was planning to grow their core business in existing markets, instead of diversifying their products or expanding internationally.
It said this may be due to the fact that Chinese family businesses lacked certain skills, were cautious about the political risks internationally or short of funding for expansion.