President Xi sentiments the pathway to reform: academic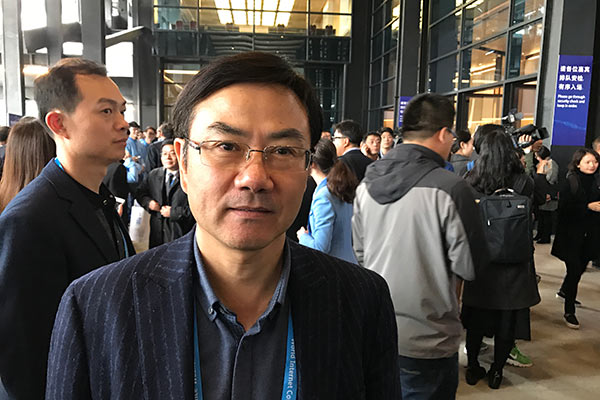 Zhao Shuqing, dean of the Institute of Internet Information at the Communication University of China.[Photo by Liu Zheng / chinadaily.com.cn]
"In terms of internet education, we should deepen reforms according to President Xi Jinping's speech and cultivate integrated talents in the spirit of internet innovation. This is our goal for future development," said Zhao Shuqing, dean of the Institute of Internet Information at the Communication University of China.
"Meanwhile, this year, venue construction is great. Last year we were separated into two different venues, but this year, we gather at the same place," Zhao added. 
The comment came after President Xi Jinping delivered a speech in a video message on the opening ceremony of the third World Internet Conference.
The third World Internet Conference is under way in Wuzhen, Tongxiang of East China's Zhejiang province, until Nov 18.
With a theme of "Innovation-driven Internet Development for the Benefit of All – Building a Community of Common Future in Cyberspace", the Conference is composed of forums, an expo, and a release event in addition to the opening and closing ceremonies.
The Conference has 16 forums covering 20 hot issues, such as internet economy, internet innovation, internet culture, governance in cyberspace and international cooperation on internet.