Top 10 smartest cities in China
Beijing has been listed as the "smartest" city in China in a report on cashless society jointly published by Chinese tech giant Tencent, the Chongyang Institute for Financial Studies at Renmin University of China, and French market research firm Ipsos.
The report measured the level of "smart cities" using different indexes, such as transportation, education, shopping and food delivery, in 324 Chinese cities, and polled more than 6,500 people living across China on their use of mobile payments.
The report revealed 40 percent of Chinese people carry less than 100 yuan ($15) in cash when going out, while 52 percent only use cash for 20 percent of their total monthly consumption.
The top 10 smartest cities are:
No 10 Foshan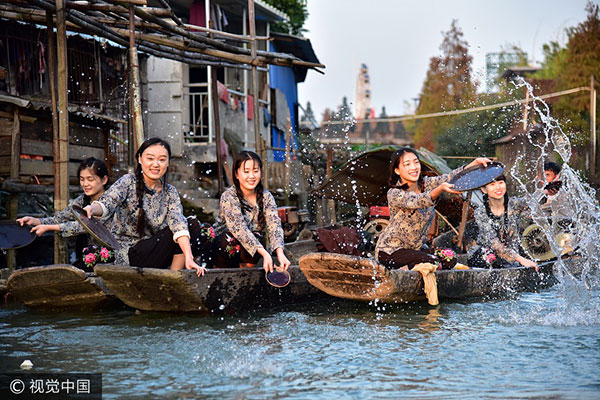 Young women wash dishes on wooden boats, a tradition to welcome the New Year, in Foshan city, South China's Guangdong province, Jan 20, 2017. [Photo/VCG]