360-Degree Selfie technology revolutionizes perception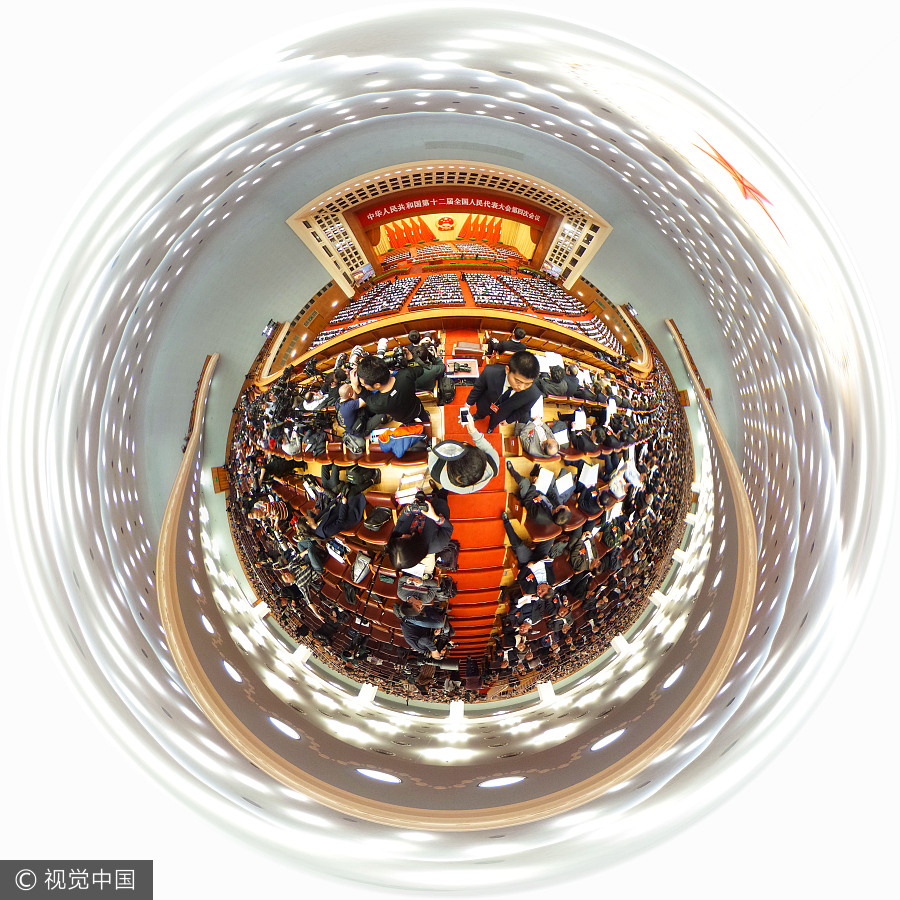 The 360-Degree Selfie technology was used to report the two sessions in Beijing, on March 13, 2016. [Photo/VCG]
MIT Technology Review has released top 10 breakthrough technologies in 2017 and all these technologies have staying power that will affect various aspects of people's lives.
The 360-Degree Selfie technology is one of them and the spherical images made by inexpensive cameras with this technology are opening a new era in photography and changing the way people share stories.
This technology has been applied to report important events as an innovation in media industry and it will have a deep influence in other industries such as tourism, real estate, film production and wedding celebrations in China.