Quotable quotes at 2017 Summer Davos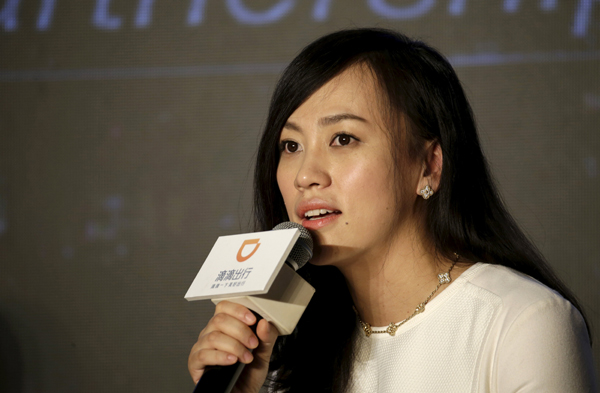 Jean Liu, president of Didi Chuxing, answers a question at a news conference in Beijing, Jan 26, 2016. [Photo/Agencies]
We are at an important juncture. Technology is changing all industries, including mine, which is transportation.
We are very glad to see that China will lead the transformation of transportation, because we have the most complicated and the largest market. Meanwhile, our technology also plays a leading role in the world.
- Jean Liu, president of Xiaoju Science and Technology, the company behind Didi Chuxing, the mobile taxi app that has taken China by storm with more than 100 million users.