Home / Business / Biz Photos
Family visit lifts spirits of Spring Festival worker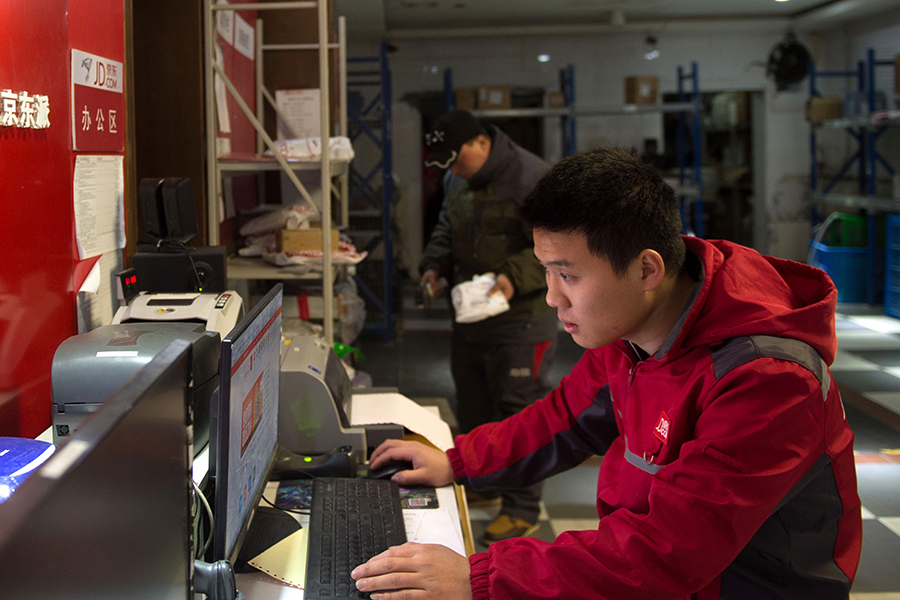 Wang and his colleague work at an express station in Beijing, Jan 23 , 2017. [Photo/Xinhua]
While almost everyone else in China enjoyed time off during Spring Festival, Wang Meng decided to keep working as a supervisor in charge of 18 express stations in Beijing for the second year in a row.
Wang's hometown is a village in Henan province, about 950 kilometers from Beijing. In order to earn more money to support his family, this man has worked more than 10 hours a day for the past three years.
He earns good pay in return for his busy job. Wang was quickly promoted from a delivery man to a supervisor at JD.com Inc, China's second-largest e-commerce player.
But that's meant he's had little time to spend with his family, who stayed behind in their hometown. He misses them especially during the Spring Festival holiday.
But this year, Wang's wife and two children travelled to Beijing thanks to a subsidy from the company to employees who have to work during Spring Festival. Although the time to spend with each other is short, Wang and his family are happy to be reunited.
Wang said he believes his life will be better as long as he works hard.