Top 10 recalled auto models of 2016
Millions of cars carrying different brands were recalled across China in 2016, the majority due to safety problems involving airbags produced by Japanese company Takata Co. Many buyers of the Honda Accord, the No 1 recalled car on the list, had even paid tens of thousands of yuan extra for early delivery.
China's quality watchdog has issued recalls of more than 40 domestically produced and imported models made by Honda, Nissan, Mazda, Toyota, Subaru and BMW, among others. More automakers are investigating airbags supplied by Takata.
Here are the top 10 recalled models in 2016: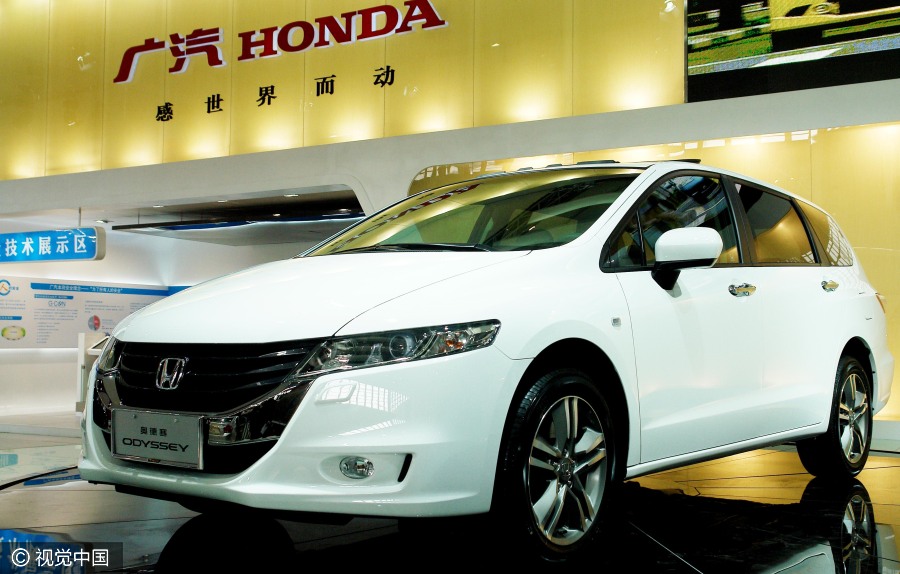 A GAC Honda Odyssey is pictured at an auto show in Zhengzhou city, Henan province, on Nov 5, 2009. [Photo/VCG]
No 10, Honda Odyssey
Number: 148,587
Issue: Takata airbags
Period of manufacture: Nov 2, 2004 to June 25, 2009
Recall start date: Aug 10, 2016