The third quarter of this year has witnessed a big change in China's smartphone battlefield, as a player expanding the earliest in lower- tier cities, took the crown away from Huawei.
This indicates the sector has entered a new phase in 2016 and features stabilization of online sales and rapid growth of offline market, according to market research company IDC.
The research firm said in the first phase (before 2014) sales were driven by operators. Samsung, Lenovo and Coolpad led with the help of huge subsidies offered by telecom operators and the second phase (2014-2015), the market saw a new leader, Xiaomi, which disrupted the market by selling its phones online through its flash sales.
Let us take a look at the five best performers in the new phase.
No 5 Apple
Shipment: 8.2 million units
Market share: 7.1%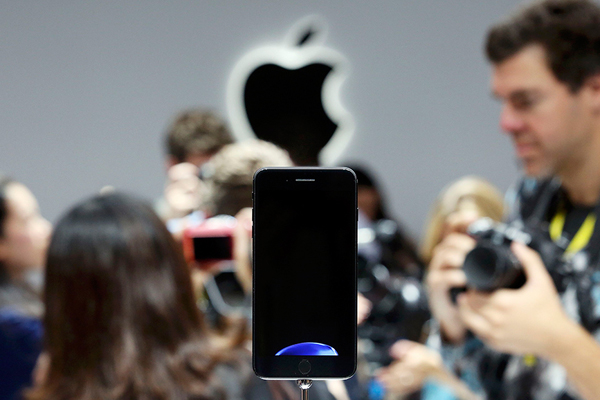 The iPhone 7 is shown on display during an Apple media event in San Francisco, California, US, Sept 7, 2016. [Photo/Agencies]