Home / Business / Biz Photos
Young couple choose village life over big city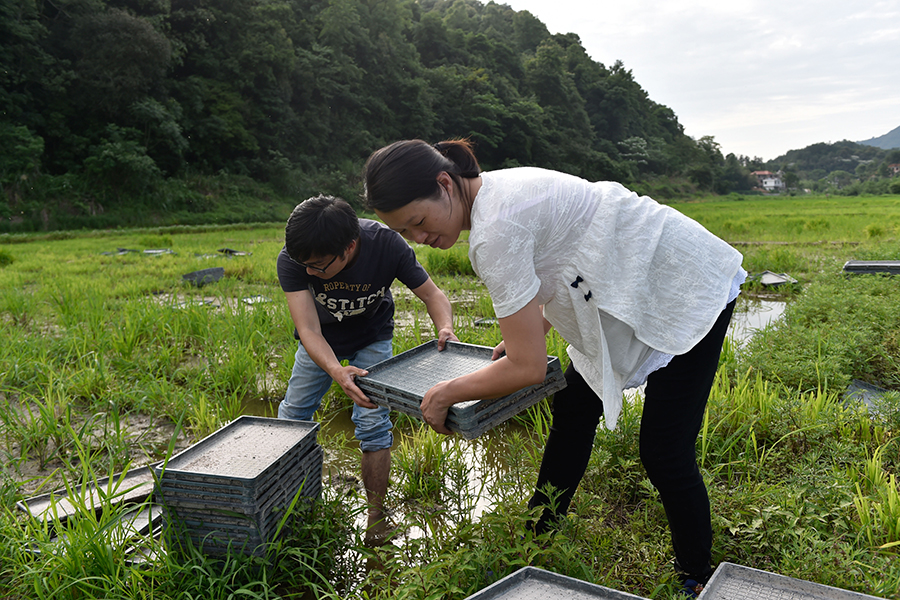 Li Xiaowen (left) and Liang Yongying work in their paddy fields in Shanghang county of Fujian province, Nov 8, 2106. [Photo/Xinhua]
Li Xiaowen and Liang Yongying are a post-1980s couple.
They both graduated from China's top universities and like many of their well-educated peers worked in big cities for many years.
But in 2013, they left the metropolis to return to their hometown, a village in Shanghang county of Fujian province, to start farming. Most people who knew the couple well struggled to understand their decision.
The first three years on the farm were difficult for the couple. Their attempts to grow vegetables and breed animals failed many times. But they never gave up. Finally, the couple succeeded after learning the ecological agriculture skills to plant rice. Now, they are stars in the village because of their rice planting skills.
At present, they have 58 hectares of paddy fields, and the average rice output is increasing at 5 percent year-on-year.