Data research company Wind Info has ranked the top 500 listed companies, based their latest market value in China.
According to the list, Tencent takes the crown with a market value of 1.75 trillion yuan, followed by China Mobile and Alibaba.
Let's take a look at who else made the top 10 in the list.
No 10 Sinopec
Market value: 602.8 billion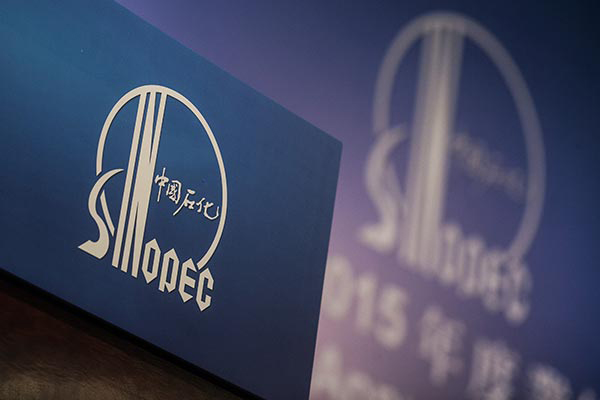 A China Petroleum and Chemical Corp (Sinopec) logo is displayed on a podium at a news conference in Hong Kong, China, March 30, 2016. [Photo/VCG]