Home / Business / Biz Photos
Shoppers splurged during 'Black Friday' sales around the globe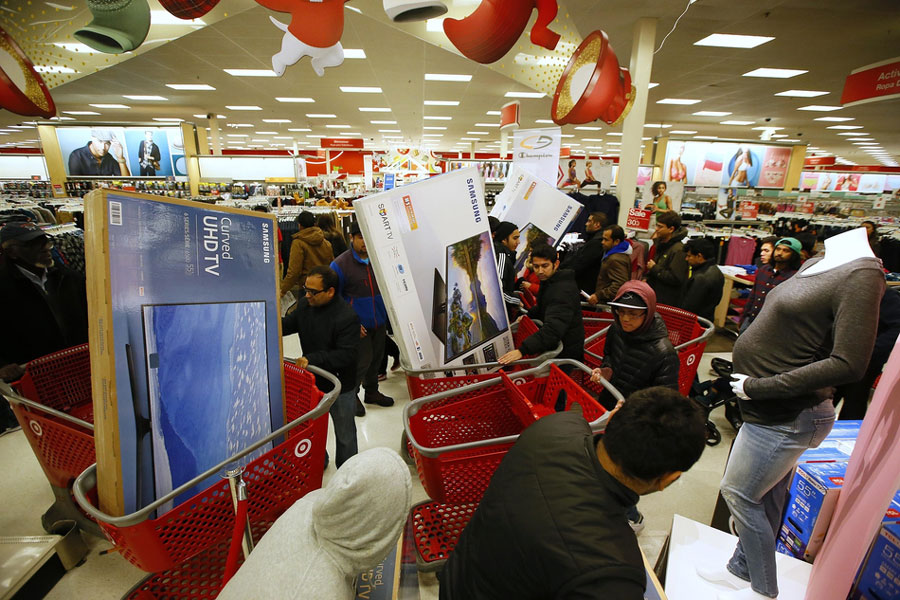 Guests take advantage of Target's Black Friday electronics sales in Jersey City, US, on November 24, 2016. [Photo/CRIENGLISH.com]
Stores across the US opened their doors Friday for what is still one of the busiest shopping days of the year, with hundreds of shoppers flooded into, and in some cases lining up in front of malls to get the best Black Friday deals as the start of the holiday shopping season edging closer year over year.
Black Friday, the day after Thanksgiving, used to be considered as the busiest shopping day of the year in North America, it is not exclusive to the area.
The shopping carnival has also been celebrated in nearly 20 different countries, such as United Kingdom, Australia, New Zealand, China, Japan, Russia, India and Pakistan.