China cuts US treasuries holding for four months running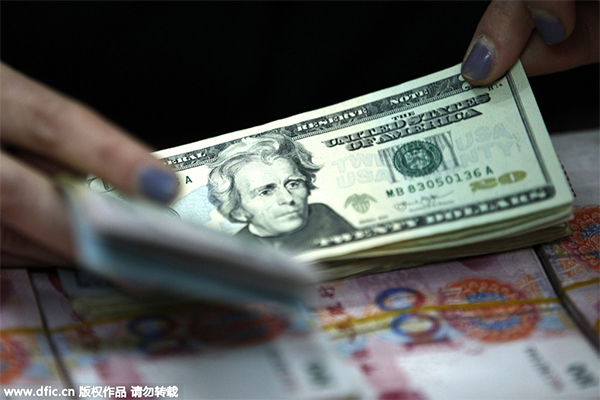 A Chinese clerk counts US dollar banknotes over yuan notes at a bank in Huaibei, East China's Anhui province, Jan 22, 2015. [Photo/IC]
WASHINGTON - China, the top buyer of US Treasury securities, cut its holding in September for four months running, the latest data from the US Treasury Department showed on Wednesday.
China shed its treasuries holding by $28.1 billion in September, with the total holding down to $1.157 trillion. It has cut its treasuries holding for four consecutive months.
Japan, the second largest foreign holder of US treasuries, also cut its holding by $7.6 billion to $1.1364 trillion in September.
By the end of September, overall foreign holdings of US Treasury securities dropped to $6.1547 trillion from August's $6.1964 trillion.