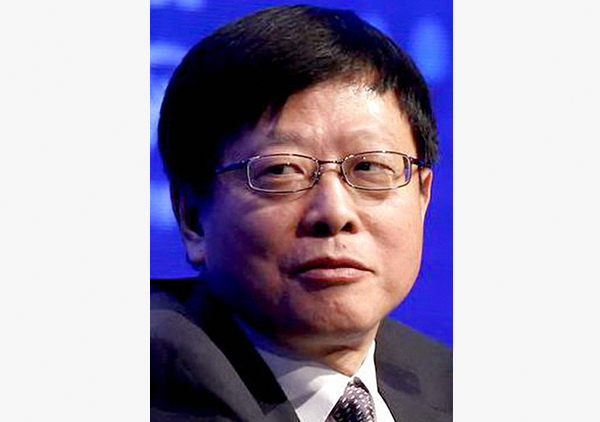 Ding Xuedong, chairman and CEO of China Investment Corporation. [Photo provided to China Daily]
China Investment Corporation is expected to become the world's largest sovereign wealth fund in two years with assets totaling $1 trillion under management by that time, according to its chairman.
"We have laid solid foundations in the past nine years, and we will stick to our original aim of becoming a world leading and respectable sovereign wealth fund," Ding Xuedong, chairman and CEO of China Investment Corporation, told Economy & Nation Weekly.
China Investment Corporation had assets totaling more than $810 billion under management by the end of 2015, and its annualized growth rate of State-owned capital reached 15.3 percent since CIC's inception, according to CIC's financial report of 2015.
"CIC's assets under management will exceed $1 trillion in two years based on this growth," said Ding.
Niu Huayong, dean of the Business School at Beijing Foreign Studies University, said it is within expectations that China Investment Corporation will grow into the world's largest sovereign wealth fund.
"China Investment Corporation has done a great job and an important reason is that their leaders of the sovereign wealth fund are ambitious," said Niu.
Li Shuguang, a law professor at China University of Political Science and Law, said different from other countries, the amount of China's State-owned capital is very huge and the nation's sovereign wealth fund is very strong.
"As the global economy remains volatile, CIC is also transforming its strategy, investment areas and corporate governance," said Li.
Li suggested that with stronger investment capability, CIC can even further diversify its investment portfolio.
Ding said CIC will pay attention to alternative investments, referring to investments in asset classes other than stocks, bonds and cash, in the future and set up a sustainable development mechanism to prevent risks. Previously, CIC mainly invested in public equity and fixed income.
CIC's financial report for 2015 showed that due to volatilities in international financial markets and foreign exchange losses triggered by an appreciating US dollar, CIC's overseas investments generated a dollar-denominated net return of-2.96 percent in 2015 and a net cumulative annualized return of 4.58 percent since CIC's inception.
"We are diversifying our investment," said Ding. "CIC is increasing investments in alternative investment including private equity, hedge funds, real estate and infrastructure to achieve steady investment returns and seek opportunities in emerging industries."
Ding said it is cooperating with excellent private equity investors to co-invest and to strengthen its capabilities in direct investment.
CIC is also expanding real estate investment in developed countries, after setting up an independent real estate investment department in 2015 which made nine deals last year.
Li Xiang contributed to this story.