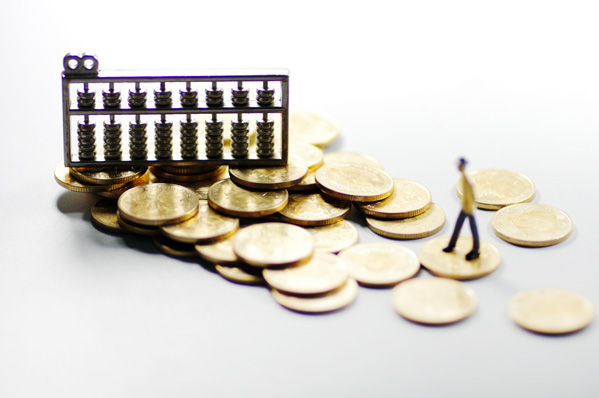 BEIJING - "The more construction projects we secured, the more loans we got and the snowball kept rolling -- it just got out of control."
Recalling the bankruptcy of the Wenzhou Zhongcheng Construction Group, former deputy manager Pan Xueping reflected on what he had learned.
The company in East China's Zhejiang province witnessed explosive growth between 2002 and 2012, but had to resort to filing for bankruptcy late in 2013.
Its failure epitomizes the chronic problem of high leverage in many sectors of China's economy, which brought about severe credit risks and forced the government to make changes.
On several occasions, the government has made deleveraging one of its major tasks to ward off systemic financial risks, forcing companies and banks on a painful path dotted with new opportunities.
"Looking in from the outside, hefty debts crushed some companies, but delving deeper, the fundamental reason for their failure was a false development philosophy that drove them to blind expansion," said Guo Tianyong, a professor with the Central University of Finance and Economics.
A major direction of the country's deleveraging efforts concerns reducing corporate debts, especially in sectors that rely heavily on capital and those with severe overcapacity, such as coal and steel.
For that reason, commercial banks moved to tighten lending to overcapacity-stricken and high-leverage sectors.
Jiang Zhongmin, chairman of Eastran Group, a Jiangsu-based steel company, told Xinhua that one bank was planning to cut lending to the company by 30 percent.
In the past three years, Eastran pushed to increase the added value of its products. In a joint venture with an Italian company it produces elevator guide rails with its own steel products, which improves efficiency and profits.
"We are not going to complain. Still being active proves that we are capable and will become even better," Jiang said.
China's deleveraging efforts have begun to take effect. The ratio of liabilities to assets of major industrial companies dropped to 56.8 percent by the end of May from 57.3 percent a year earlier, data from the National Bureau of Statistics showed.
Medium- to long-term loans to industries with overcapacity had dropped for four-consecutive months year on year by the end of June 2016.
But for commercial banks, the deleveraging process requires that they replace high-leverage sectors with new outlets for lending.
Liu Xiaochun, president of China Zheshang Bank, said deleveraging was forcing commercial banks to make active changes.
The bank has decided not to limit its business to receiving deposits and making loans, but to coordinate credit, capital and foreign exchange markets with a view to provide diversified financing channels, Liu said.
Banks should reflect on their existing business model, and provide specialized financial services rather than their previous homogeneous services, a banking insider said.
For instance, a regional bank in the central city of Wuhan, Hubei province, increased lending to a local tractor company that had been exploring the technological upgrade of its farm machinery.
Its peers, however, chose to withdraw all lending to the company.
An extensive investigation revealed healthy prospects, so the bank designed tailored financial services for the company to reduce its burden.
The right path for banking development is long-term rational growth, instead of short-sighted expansion, analysts say.
Pan Xueping agrees.
In April 2016, the bankrupt Wenzhou Zhongcheng Construction Group was renamed Wenzhou Chengjian Group after its reorganization.