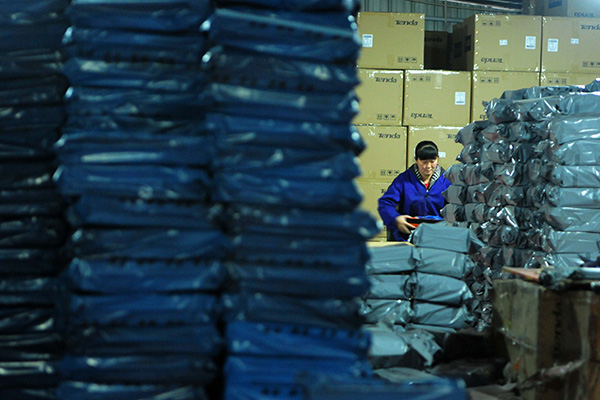 An express delivery firms prepars for the busiest season of the year, Jiujiang city, Jiangxi province, Nov 8, 2015. [Photo/China Daily]
Cainiao, Alibaba Group Holding Ltd's logistics offshoot, has pledged to lower significantly China's logistics cost by offering data-enabled smart solutions to handle the rapidly rising number of parcels driven by the country's booming online shopping demand.
Zhejiang Cainiao Supply Chain Management Co said on Monday that its long-term vision is to lower the proportion of logistics expenditures in the country's GDP from the current 16 percent to 5 percent.
Tong Wenhong, Cainiao's chief executive officer, said the vision to lower China's logistic cost is in line with her company's roadmap in the next 10 years.
"Logistics cost accounts for 6 percent of the GDP in United States, which delivered 12.7 billion parcels last year. China delivered 20.6 billion parcels last year. A bigger scale can further reduce cost. That is why we believe it is possible to lower China's logistic cost to 5 percent of the country's GDP," she said at the sideline of the 2016 Global Smart Logistics Summit held in Hangzhou, Zhejiang province.
"Once we have a unified standard in terms of geographic location, data and services, the logistics industry can develop in a smart way and all the industrial participants can share the infrastructure and resources with each other to improve efficiency and cut cost," she said.
Jack Ma, executive chairman of Alibaba, said China's logistics industry is expected to deliver 300 million parcels a day in an another 10 years.
"With the rising cost in labor, it is impossible for the industry to further expand in the traditional way. It is high time to use smart solutions," said Gao Hongfeng, head of China Express Association.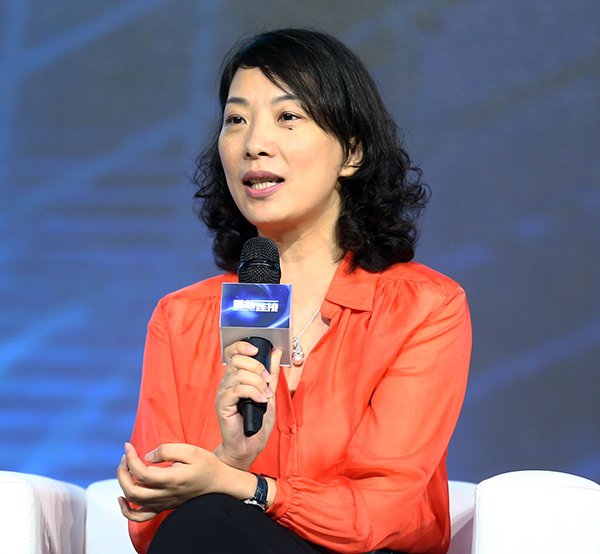 Tong Wenhong, Cainiao's chief executive officer