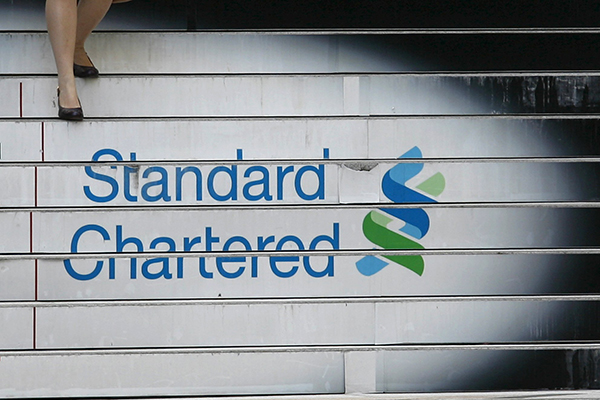 A woman walks down the stairs of the Standard Chartered headquarters in Hong Kong, Oct 13, 2010. [Photo/IC]
LONDON - Standard Chartered PLC, a Britain-based banking group, Tuesday announced it would cut 15,000 jobs by 2018 and raise 3.3 billion pounds ($5.1 billion) to make a "more profitable bank".
The job cuts is part of a restructuring program to take place over the next three years. The British bank gave few details about the staff reductions.
The restructuring plan announced after a "disappointing" third-quarter loss. The bank posted its pre-tax quarterly loss of $139 million compared with a $1.53 billion profit a year earlier.
Bill Winters, Group Chief Executive, commented: "The business environment in our markets remains challenging and our recent performance is disappointing."
"Today we have announced a strategy that makes big changes to how we will manage ourselves going forward. We are positioning the Group for improved return on equity on a strengthened capital base," said Winters.
Except for the job cuts, the restructuring package also contained delivering $2.9 of cost rationalization between 2015 and 2018.
Besides, the London-listed company will invest more than $3 billion over the next three years into strategic opportunities, delivering new technology, and upgrading our regulatory and conduct systems.
Winters said: "This comprehensive program of actions will result in a lean, focused and well capitalized international bank, poised for growth across our dynamic and growing markets in Asia, Africa and the Middle East."