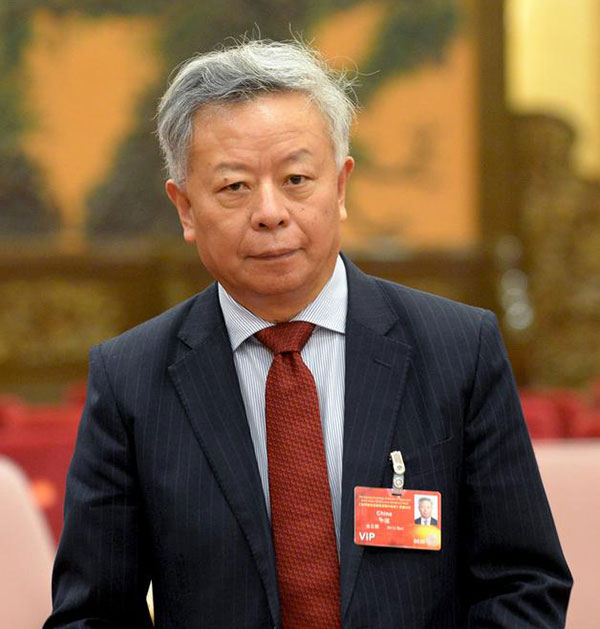 Jin Liqun, Secretary General of the Multilateral Interim Secretariat of Asian Infrastructure Investment Bank, looks on before meeting with Chinese President Xi Jinping after the signing ceremony for the Articles of Agreement of the Asian Infrastructure Investment Bank (AIIB) at the Great Hall of the People in Beijing June 29, 2015. [Photo/Agencies]
TBILISI - The 6th Chief Negotiators' Meeting on establishing the Asian Infrastructure Investment Bank (AIIB) agreed on Monday to name Jin Liqun, a former Chinese official, as the official candidate for the bank's president.
The chief negotiators from 54 of the 57 founding members of the AIIB (with Sri Lanka, Switzerland and Amman absent) unanimously agreed to choose Jin for the post in Tbilisi, capital of Georgia.
According to the AIIB's charter, Jin needs to be re-confirmed by the Board of Governors at its inaugural meeting after the formal establishment of the AIIB.
Jin, nominated by China for the post of AIIB president in early July, has an outstanding leadership record in the public and private sectors, and multilateral development institutions.
He once served as China's vice finance minister, vice president of the Asian Development Bank, chairman of the Supervisory Board of China Investment Corp, and board chairman of China International Capital Corp Ltd.