Competitors can be unspoken investment partners at the same time, as demonstrated by Jack Ma Yun, executive chairman of Alibaba Group, and Pony Ma Huateng, chairman and chief executive officer of Tencent Holdings.
The founders of China's two biggest Internet companies have joined hands in several investments and co-founded Zhong An Online Property and Casualty Insurance Co.
Here's a list of joint investments made by the two.
6. Fosun International
Funds backed by Alibaba Group founder Jack Ma and Tencent chairman Pony Ma Huateng took part in Fosun International's $1.2 billion share sale, reported Bloomberg quoting an inside source in May.
The two Internet tycoons invested in the private placement that sold 456 million shares for HK$20 each.
Fosun Group has been on an acquisition spree, snapping up assets ranging from New York office buildings, French resort operator to Australian energy companies and insurers all over the world.
The investment marks the tech gurus' increasing interest in insurance sector.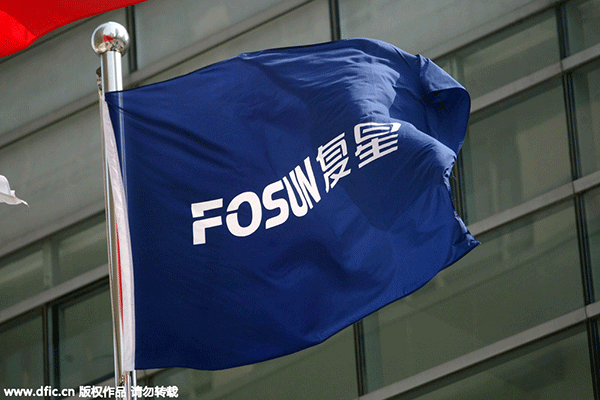 A flag of Fosun flutters at the headquarters of Fosun Group in Shanghai, Feb 20, 2014. [Photo/IC]