With the issue of China's National Plan for Medium and Long-Term Education Reform and Development in 2010, vocational education in China has made great progress in various fields and entered the golden development stage.
In the past five years, over 50 million students with professional knowledge and skills had been well trained. A total of 13,300 vocational schools offer nearly 1,000 majors, training talents needed in almost all the fields in national economy.
In June 2014, the State Council convened a national vocational education conference, proposing the goal of forming a comprehensive system of vocational education with both Chinese features and world standards.
In recent years, the employment rate for graduates of vocational schools has reached 90 percent. And some students from vocational schools even earn more than college graduates.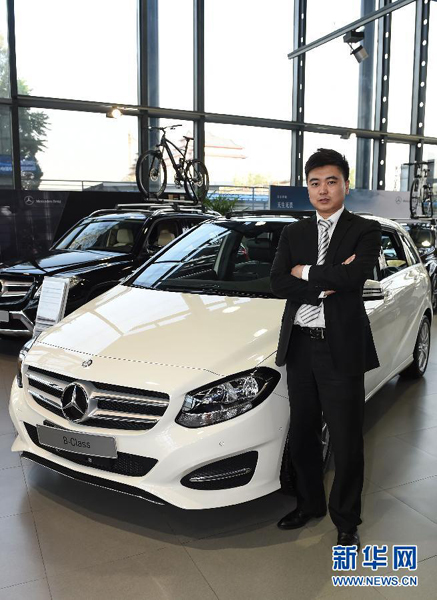 Liu Sichen is a sales manager of a Beijing-based automobile sales & service company. [Photo/Xinhua]
Born in 1988, Liu Sichen graduated from Beijing Vocational College of Transportation. Starting as a salesman, Liu had been working very hard in the past 10 years. Now he is the sales manager of the company with a monthly income over 20,000 yuan.