A new report shows that China's catering business ended a three-year downturn in 2014, with the sector posting 9.7 percent increase in growth.
The report, issued by China Hotel Association, said individual spending on restaurants in 2014 accounted for 80 percent of the total revenue of about 2.8 trillion yuan ($450 billion).
Han Ming, head of China Hotel Association, told the reporter that hotpot, fast food and western cuisines restaurants have seen steady growth while high-end restaurants have experienced a downward trend.
The report said that Guangdong, Shandong and Jiangsu are the top three regions where restaurant business earned over 200 billion yuan last year.
Beijing ranks 19th and it is the only region where restaurant turnover contracted in 2014.
Let's take a look at the top 10 regions in China with the highest spending on restaurants.
10 Hunan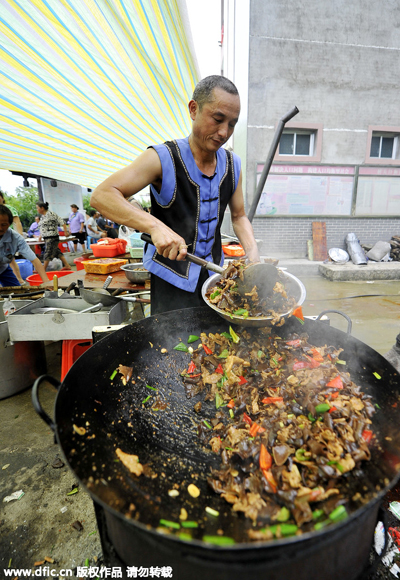 A villager cooks traditional food in Zhangjiajie, Hunan province, on August 23, 2014. [Photo/IC]