With the approach of China's e-shopping carnival on Nov 11, the models for Taobao online shops are busy posing for new garments.
Xiao Ya (pseudonym), a college student in Chengdu, is a hot Taobao girl. She said on the busiest day, she has to wear 150 garments and make more than 700 poses, having only one minute to change clothes each time and ten minutes to have a single meal during the whole day.
Though suffering from frequent make-up and irregular and long working hours, Xiao Ya is quite satisfied with the job because of the good earnings.
Li Hang, a Taobao shop owner, introduced that a model can earn 40 to 150 yuan for posing with one piece of garment. 20 pieces per day is the bottom line. Some hot models can earn ten thousand yuan through one day work.
China's "double 11" shopping carnival is the world's largest online shopping event. On Nov 11, most of the country's online retailers will give attractive discount and the total sales are always astonishing.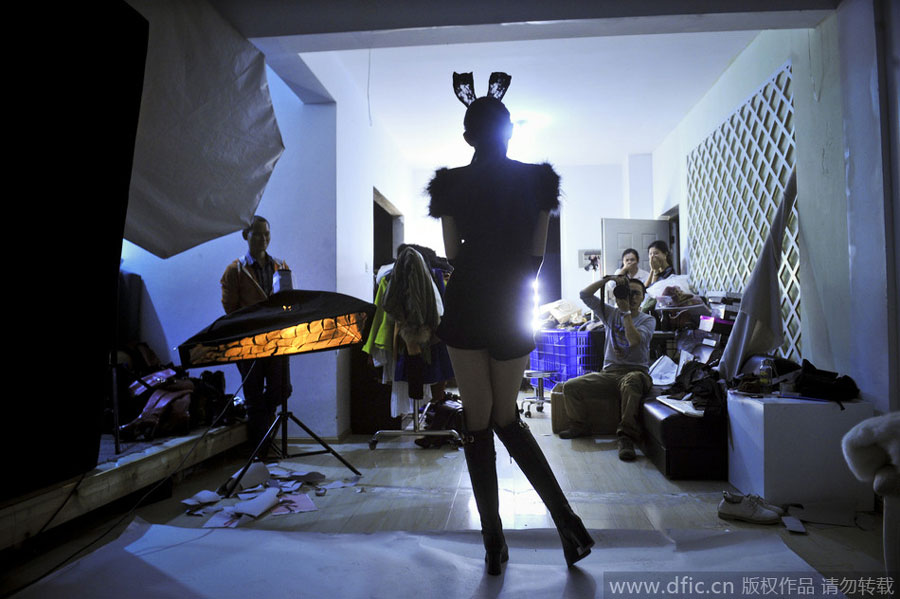 Taobao girl Xiao Ya poses for an online garment shop,in October 2014, Chengdu, capital of Southwest China's Sichuan province. [Photo/IC]