No 3 Guangzhou
Average price of new homes traded in the first half year in Guangzhou, capital of Guangdong province, were 18,279 yuan per square meter, up by 2197 yuan year-on-year, according to data from the city's housing authority.
By the end of July, there are 61,795 units of new apartments in stock, which may take 10.5 months to be sold out, not hitting the alarming line of one to one and a half year.
There is no evidence that home buying restrictions need to be lifted in Guangzhou, according to some analysts.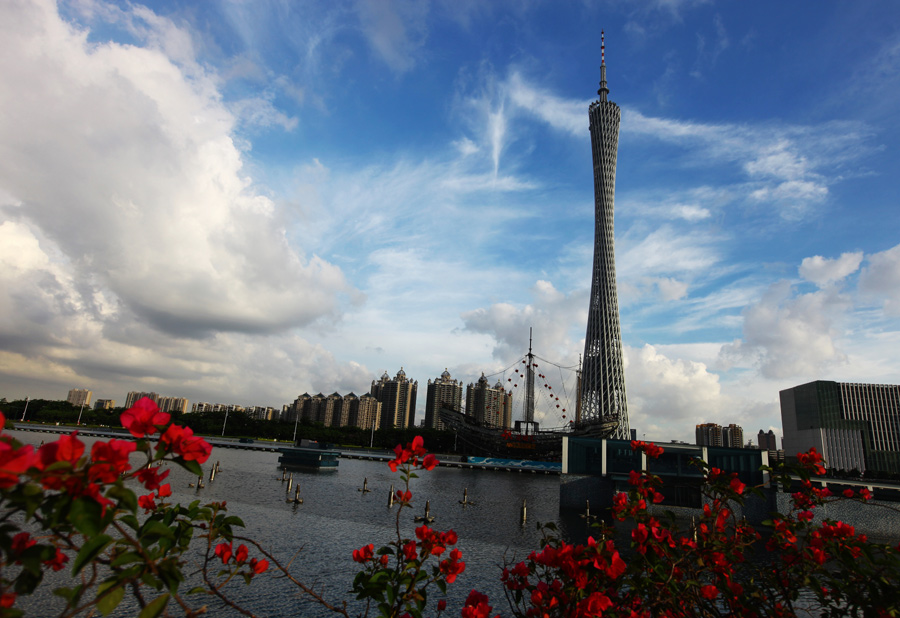 TV Tower near Pearl River in Guangzhou, Guangdong province, June 22, 2013. [Photo/Asianewsphoto]