No 5 Nanjing
According to an online survey in which more than 100 netizens participated on July 26, 51.4 percent thought removing home buying restrictions in Nanjing, capital of East China's Jiangsu province, would be the "future trend" while 45 percent of them were against lifting these restrictions.
By Sept 17, there were 51, 375 apartments lying unsold, which is close to the historical high of a little more than 55,000 units, according to news.longhoo.net.
Although various rumors have been floating around about home buying restrictions being lifted, the ban is still in place.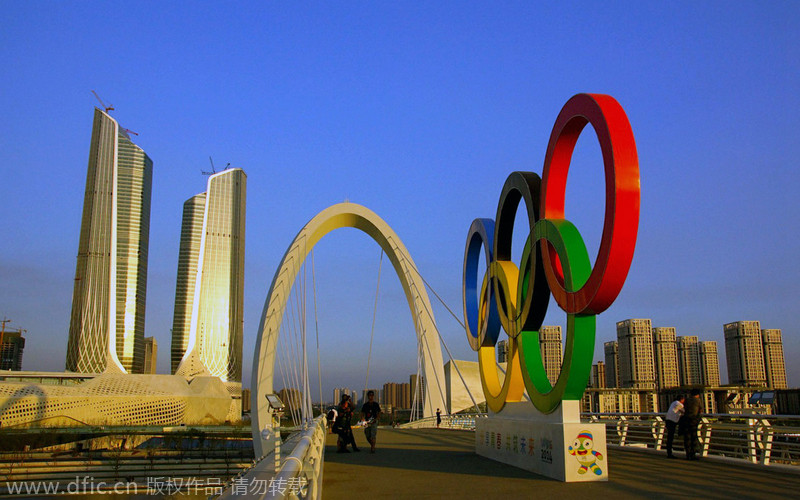 Second Summer Youth Olympic Games were held in Nanjing, Jiangsu province, from Aug 16 to Aug 28, 2014. [Photo/IC]