Antitrust probes are not targeted at foreign firms, to result in fairer prices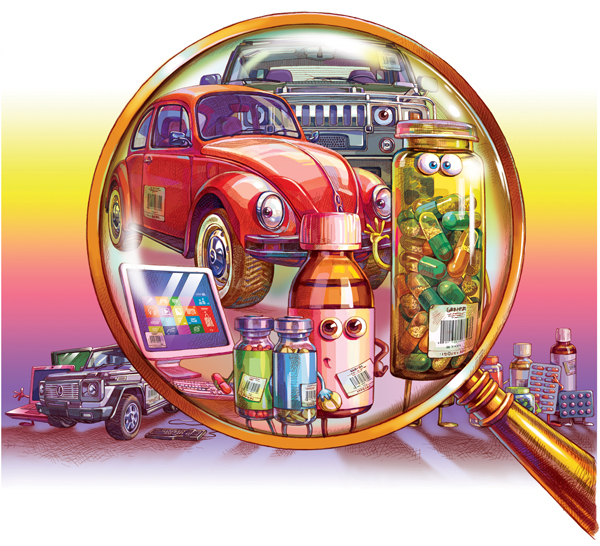 Chinese consumers could benefit from lower prices as more than 1,000 companies are being probed by antitrust investigators, a top legal expert says.
Wang Xiaoye, professor at the Institute of Law at the Chinese Academy of Social Sciences in Beijing, who advised the Chinese government on the introduction of anti-monopoly legislation, says the investigations may lead to Chinese consumers being given protection similar to what people in Europe and the United States have enjoyed for decades.
"In the development of a market economy in China, anti-monopoly protection has been an area where the law and enforcement has not been strict enough," she says.
"You hear complaints all the time from consumers, and it is important that the agencies enforce the law."
The China headquarters in Shanghai of Mercedes as well as the company's distributors in five cities were raided by authorities on Aug 4.
This followed a similar probe the week before when 100 investigators went into Microsoft's offices in four Chinese cities.
Other companies under investigation include other carmakers Chrysler and Audi as well as 12 Japanese automotive parts makers and US chipmaker Qualcomm.
Many consumer products in China are more expensive than in other markets. Some Apple products, including iPads and iPhones, are often almost 20 percent more expensive in China than they are in Europe or the United States. Many Chinese consumers include such items as "must-buys" when they go abroad.
A Chrysler Jeep 5.7L Grand Cherokee now retails at 800,000 yuan ($129,000), which despite a 50,000-yuan discount following a recent investigation of the company, is still 2.5 times its $50,000 price in the US. Some of the difference is accounted for by China's high import duties.
Automotive parts are a particular area of concern. In many cases consumers are forced to buy parts at high prices through dealerships since independent retailers are not allowed to stock them.
Jiang Liyong, partner at law firm Gaopeng and Partners in Beijing, says the government is now giving high priority to consumer protection.
"The authorities want to ensure the welfare of consumers and have been particularly active not just in these areas but in the financial services and the telecom sectors."