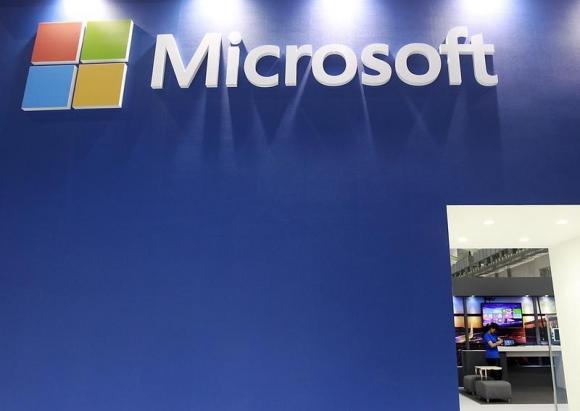 A employee stands in the Microsoft booth during the 2014 Computex exhibition at the TWTC Nangang exhibition hall in Taipei June 3, 2014. [Photo/Agencies]
When Rio Tinto employees were arrested for the theft of trade secrets and espionage in 2009 they accused China of using them as a bargaining chip in iron ore price negotiations.
When GlaxoSmithKline was investigated for bribing government and hospital staff to increase drug sales in 2013, they accused China of attempting to squeeze foreign companies out of its vast consumer market.
When Microsoft and other foreign companies were probed for alleged market monopoly they accused China of discriminating against foreign enterprises.
Western media commentators seem ready to accuse China of foul play whenever foreign enterprises are concerned.
Their unspoken stance is, no matter what they may have done in China, Western companies should be exempt from investigation and punishment; if not, it would be an unequivocal sign of China's bullying of foreign players.
To have a better understanding of such a psychology of self-importance, let's look at what has happened on Western soil.
In 2012, GSK reached a settlement with the US Department of Justice and agreed to pay $3 billion for promoting its drugs for unapproved uses, irregular promotion and paying kickbacks as well as price manipulation in healthcare programs.
Few have accused the US federal government of abusing its regulatory power.
Microsoft is also a frequent target of Western anti-trust investigation thanks to its long-dominant market position. It has been probed by both US and European regulators for its monopolistic activities and paid large sums to settle cases.