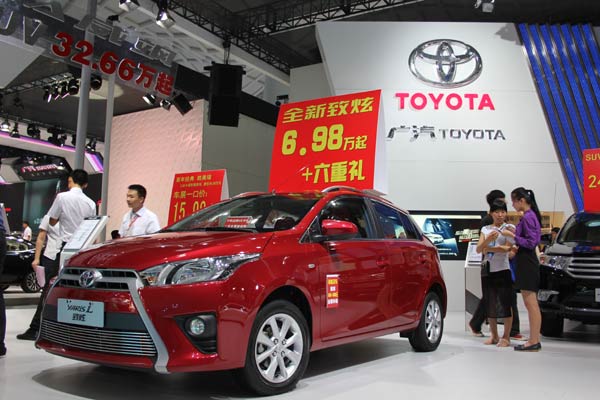 Toyota sold nearly 466,000 vehicles during the first half of the year, up 11.7 percent from a year earlier.SHI YAN/CHINA DAILY
China's antitrust agency on Wednesday confirmed that 12 Japanese auto parts and bearings manufacturers have been investigated, amid a wave of probe into foreign companies.
National Development and Reform Commission said in a news conference that they have completed the investigation of the Japanese companies, and fines will be issued according to the law.
NDRC did not name the companies involved, or the exact amount of fine. But it said the results will be announced soon.
NDRC also confirmed that its Shanghai bureau is nearing completion of its anti-monopoly probe into US car maker Chrysler, while its Hubei bureau is wrapping up investigation of German manufacturer Audi. Both auto giants will be fined soon, NDRC said.
It also said that it has raided Mercedes-Benz's Shanghai office, as well as the company's local distributors in five Chinese cities.