No. 2 iPhone 6
Price: unknown
Screen size: 4.7 inches, 5.5 inches
Company: Apple
Baidu index: 122,312
As one of the most anticipated electronic gadgets this year, there are many so-called iPhone 6 models on the Internet.
Although Apple has not confirmed any information, the iPhone 6 is expected to have two screen sizes - 4.7 inches and 5.5 inches - much larger than current models.
The company is also expected to release the iPad Air2 and iWatch this year. The iPhone 5S sold for more than 5,000 yuan when it was launched.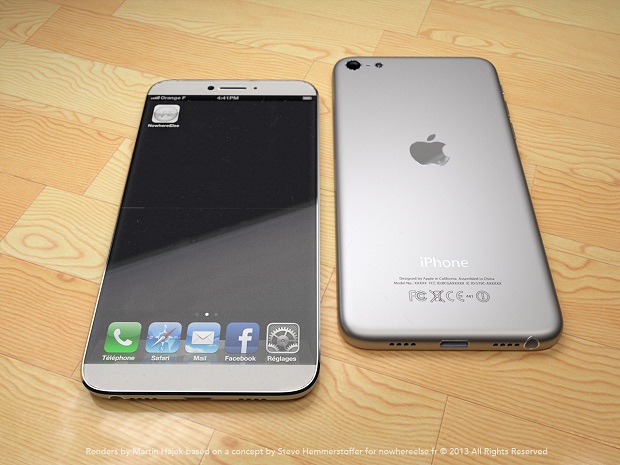 Rumored concept picture of iPhone 6 released by NowhereElse, Mar 5, 2014. [Photo/Appvv.com]