No. 1 Xiaomi 4
Price: 1,999 yuan
Screen size: 5 inches
Company: Xiaomi
Baidu index: 493,099
Xiaomi Corp unveiled its latest flagship smartphone on Tuesday, looking like a combination of Apple's iPhone and Samsung's Galaxy handsets.
The Xiaomi 4, features a 5-inch screen, stainless steel bezel, removable back case and a square-shaped camera. It supports China Mobile's fourth generation telecom network and will support other carriers' 4G standard. The price is 1,999 yuan ($321) for the entry-level device.
Founder and CEO of Xiaomi Lei Jun said the Xiaomi 4 will help the Beijing company hit a new sales record. He explained manufacturing details and technology at the launch, and emphasized the high craftsmanship.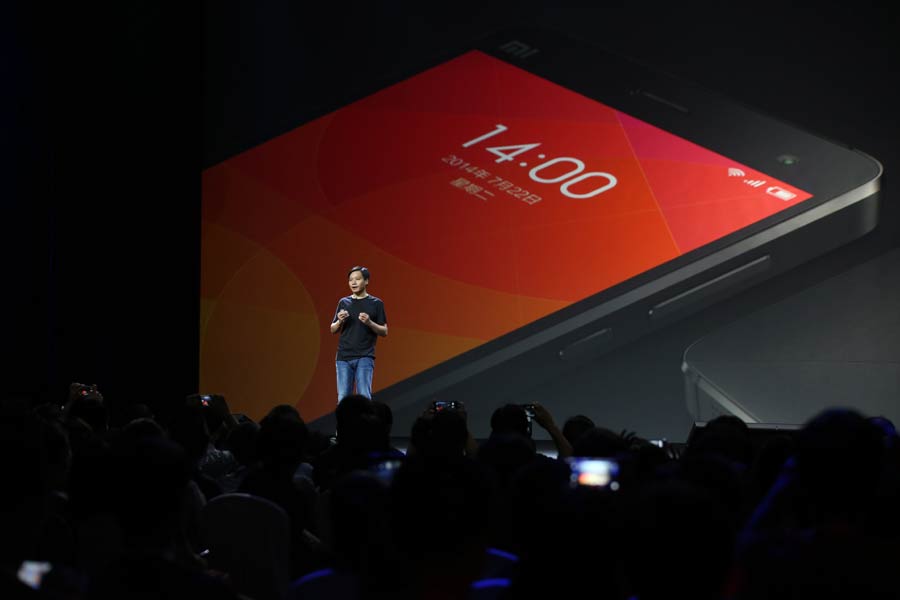 Xiaomi Corp unveiled its latest flagship smartphone ahead of the autumn sales peak. Xiaomi founder and CEO Lei Jun pledged to build the company into a "well-respected global brand". [Photo/China Daily]