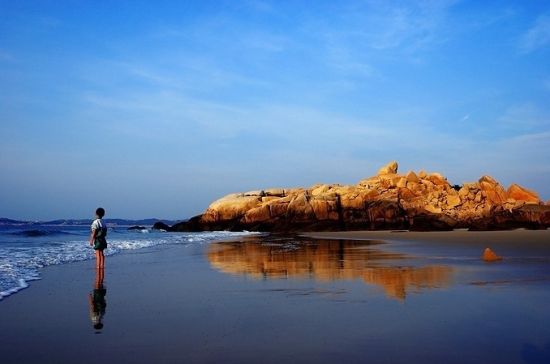 Pingtan National Scenic Area in East China's Fujian province [File Photo]
BEIJING - Summer tourism will expand quickly over the next few years as more people consider a trip to summer resorts, said a report on Saturday by China Tourism Academy.
The demand for summer travel will be huge, said the report. Many travel agencies have new programs and airlines are scheduling more flights to summer resorts.
The cities in the report which enjoy cool summer days are mostly located in Northeast China or coastal areas such as Harbin, Qingdao and Qinghuangdao.
Although the prospects are promising, the report also suggests convenient tourist itineraries and integration of resources. Resorts should not limit their services to sightseeing but expand into exhibitions and health clubs.
China is already the world's second-largest travel and tourism economy, with each Chinese person making an average two and a half trips last year.
David Scowsill, president and CEO of the World Travel & Tourism Council said in April that Chinese tourism is expected to grow 7 percent annually for the next 10 years, and may overtake the United States in 2023.