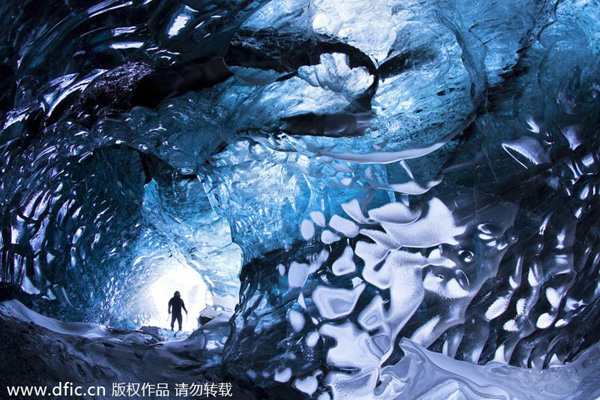 This is the stunning natural beauty of ice caves in Iceland caught on camera deep beneath the surface of Europe's biggest ice cap.[Photo/IC]
BEIJING - The China-Iceland free trade agreement (FTA) will come into effect on July 1, said the Ministry of Commerce on Wednesday.
The FTA, the first free-trade pact signed between China and a European country, covers a number of areas including goods trade, service trade and investment.
The FTA talks started in December 2006 and concluded on April 15, 2013. Government officials of the two countries exchanged notes on Tuesday. The FTA pact will take effect on July 1 in accordance with related regulations in the pact.