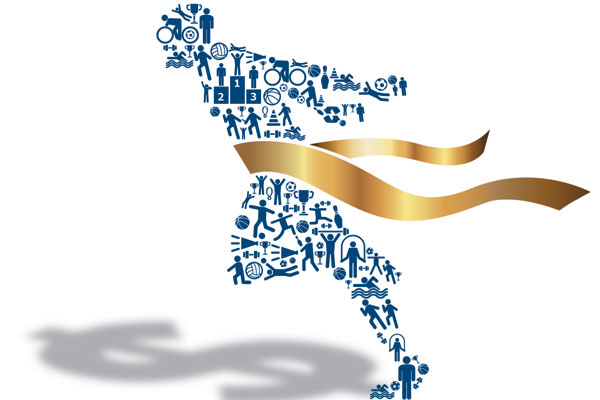 A new generation of sports icons and their growing fan base create opportunities for global marketers
In her post-match speech after winning this year's Australian Open, China's Li Na made sure to thank her agent at IMG, a global talent-representing company, for making her rich.
Apart from the $2.4 million in prize money, the most successful female tennis player in Asia knew that her second Grand Slam title would unquestionably improve her position in the list of highest paid women athletes, with new endorsement deals likely to come her way.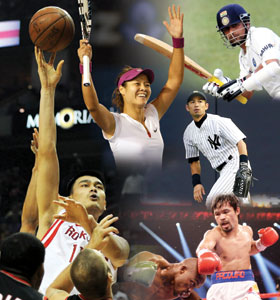 "We are waiting on a deal announcement for her in a couple of weeks," Mary Jane Orman, vice-president of communications at IMG Tennis, tells China Daily.
Li is not the lone deal sensation in Asian sports. Signaling growth in the Asian sports market, four other players also made into the recent Forbes list of the world's highest paid athletes. Filipino boxer Manny Pacquiao topped Asia with $34 million, followed by Indian cricketers MS Dhoni ($33.5 million) and Sachin Tendulkar ($22 million), and Japan's baseball star Ichiro Suzuki ($19.6 million).
"Various sports are creating icons, and icons are in turn helping the sports industry to grow," says Mark Dreyer, founder of China Sports Insider, a sports business news and analysis website.
The rise of Chinese star Yao Ming in the National Basketball Association in the United States is believed to have led to basketball becoming the common man's sport in China, with courts becoming commonplace in the yards of many export factories.
The recent emergence of golfing sensation Andy Zhang indicates that the 16-year-old Chinese star could be on his way to becoming the next Tiger Woods, with high-profile sponsors sitting up to take note of future deals.
Last year, Nike signed its first head-to-toe endorsement deals with two Chinese golfers, Li Hao-Tong and Zhang Xin-Jun.
A report by HSBC, Golf's 2020 Vision, said a boom in the numbers of children teeing in China and India means that the next generation of golfers is likely to be dominated by people from Asia. "Players like Shanshan Feng and Andy Zhang are a sign of things to come," it predicted.