Editor's Note: Foreign companies that do business in China can see their brand reputations collapse in ruins if they betray consumer trust.
Thirty years ago when China opened up its markets, Chinese consumers would automatically assume foreign goods were better quality.
With Chinese companies such as electronics goods makers Haier and Galanz having dominant positions in the key electronic appliances sector, as just one example, this is clearly no longer the case.
According to a survey published last week by the China Association for Quality Promotion, young Chinese consumers are prepared to be assertive.
Foreign companies are increasingly having to adapt their products to satisfy Chinese consumers. [Full Story] [Share your thoughts]

World Consumer Rights Day (WCRD) first took place on 15 March 1983 and has since become an important occasion for mobilizing citizen action. 
Related Readings:

 Call 12315 to get value for money
Consumers across China need to dial just one number to have their grievances addressed. The number, 12315, refers to March 15, World Consumer Rights Day.



 Unfair rules hurt consumers
The hotel manager says you must check out before 12:00 noon or you will have to pay for half a day's expense even though your departure is timed in a couple of hours. The restaurant waitress explains your high bill includes extra payment for disinfected chopsticks... 
What: World brands face lawsuits in China
 

Hewlett-Packard


 

HP in the dock over alleged faulty device

2010-03-15

Hewlett-Packard (HP) may have to face a series of lawsuits this year from Chinese consumers over faulty laptop computers, according to a lawyer representing more than 170 consumers.

It may be the biggest organized consumer action against HP since it entered China. [Full Story] 

The complaint centred on video cards which overheated and caused the laptop to malfunction. [Full Story]

 
'Recall may dent Toyota's brand image'

2010-03-01

Toyota's recent move to recall nearly 8.5 million vehicles globally to rectify faulty accelerators and brakes has dented its brand image in China although the major chunk of the recalled units are from the US, analysts have said.

 

Toyota began to recall its RAV4 sports-utility vehicle model, produced by FAW-Toyota in Tianjin, from across the country on Feb 28. [

Full Story

] 

Toyota Recall Crisis 
Sprite

 

2nd victim to claim Sprite poisoning in Beijing

2010-02-02

A middle-school student has become the second person in Beijing to get mercury poisoning after drinking a can of Sprite in less than three months.

The first case took place on Nov 7, 2009. Ma Sai, a 21-year-old man, ordered a can of Sprite in a restaurant in Xidan. Several minutes later, Ma started vomiting and was diagnosed with mercury poisoning later in hospital.[Full Story]

Related: Victim 'admits to injecting mercury' in Sprite

Coca-Cola fined for bottled insect in soft drink

2010-02-05

The Beijing Coca-Cola Beverage Company has been ruled to pay 2.05 yuan in compensation to a customer who found an insect in a bottle of Sprite. [Full Story]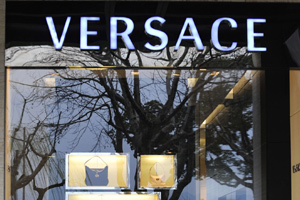 Foreign Luxury Retail Brands
Foreign luxury retail brands fail quality test
2010-03-16
Clothes imported from some of the world top luxury brands, such as Hermes and Versace, have proven to be substandard in a routine quality control test, the Zhejiang administration for industry and commerce reported on Monday, March 15.
The administration has ordered the clothes to be withdrawn from sale and for the retailers to be fined.
The substandard garments included those from the luxury brands Hermes, Versace, Dolce & Gabbana, Paul & Shark, Trussardi and Hugo Boss. [Full Story]
Why: Lax regulations, consumer awareness...
Lax regulations
Toyota travails: Insiders cite lax regulations in China 
2010-03-08

Jia Xinguang, an independent automotive analyst, wrote in an online comment that the current regulations tends to protect carmakers rather than consumers.
Guotai Jun'an Securities analyst Zhang Xin agreed that regulators' reluctance to implement stricter rules is due to considerations about protecting domestic automakers, which are generally not as good as foreign brands. [Full Story] 
Double standards
Toyota offers compensation in US, not in China
2010-03-03
Toyota did not offer any form of compensation for the RAV4 models recently involved in the recall in China over gas pedal problems, the Changjiang Daily reported Wednesday, March 3.
In the US, the company provides door-to-door service to consumers involved in the recall. When drivers take their recalled vehicles to the factory themselves, the company offers transportation reimbursements and a loaner car of the same model.
At some car forums on the Internet, many RAV4 owners are discussing the possibility of filing a class action lawsuit in China against Toyota, the report said.[Full Story] 
How: Be adaptive, humble...
Know the mindset of Chinese consumers
Bernhard Hartmann, managing director at international management consultants A.T. Kearney China in Shanghai, said foreign companies were increasingly having to adapt their products to satisfy Chinese consumers.
"It has never been more important for foreign companies to really focus on what Chinese consumers want." said Keh at Guanghua School of Management. [Full Story]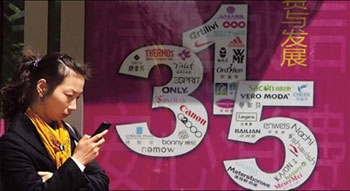 More and more brands found the baby milk scandal in 2008 was a real wake-up call for Chinese consumers who are now prepared to be more assertive in protecting their rights and interests.
"
Procter & Gamble
 has recently redesigned its Pampers diapers since it discovered Chinese babies had on average 1 cm wider thighs than western ones."
"Kraft brought its Oriel dark chocolate cookies to the country but found them too sweet for Chinese consumers. So they had to produce the cookie in a different form."
"Car manufacturers here also have to pay attention to the leg room in the back of some of the models because many of the buyers have drivers and therefore sit in the rear themselves."
Get rid of arrogance
Perception meets reception
2010-03-08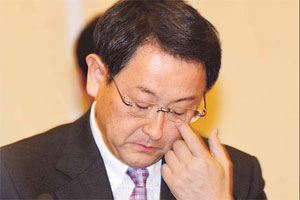 "The China market is very important to Toyota, so I decided to fly here directly from the US in person to deliver my expression of apology and explanation to Chinese consumers in the hope of regaining trust here," said Toyoda, president and CEO of the world's second-largest automaker.
Pride also comes before a fall and Toyota must rid itself of the arrogance that gathered momentum as it overtook General Motors in 2008 as the largest carmaker in the world. 
The company has enjoyed great fortune, but in 2010 it doesn't need luck to win over Chinese customers. It has to continue eating humble pie and start afresh.
Maybe the chiefs might take a look a Skoda's very successful China marketing manual for some new ideas. [Full Story] 
Toyota chief says 'sorry' in visit
2010-03-02
Analysts said the apology to Chinese consumers is significant as it acknowledges the importance of the Chinese market. [Full Story]
HP apologizes for faulty laptops
2010-03-15
"Hewlett-Packard sincerely apologized to its customers for the inconvenience brought by its products and services," said Zhang Yongli, global vice president of HP, in a statement posted on its official website on Monday. [Full Story]
China needs to improve legislation
China must learn from Toyota's mistakes
2010-03-15
Japanese automakers' recent product recalls were not only a warning to Chinese homegrown brands not to expand too fast and ignore management and quality control, but also sounded an alarm to China's automobile recall system. [Full Story]
What's at stake: Lucrative market in China
 

 Foreign firms bet on larger consumption

2010-03-08

One of the major opportunities for foreign multinationals in China could be private healthcare. The government is said to be planning to allow Chinese people to use their yibao, or public health insurance, at private hospitals.

Laurence Barron, Airbus China president, expects the aviation industry to return to pre-crisis economic levels ahead of the rest of the world.

The energy sector also continues to present a number of opportunities for foreign multinationals.[Full Story]

China to have 4m wealthy households by 2015: report

2009-04-02

China was expected to have more than four million wealthy households by 2015, making it the world's fourth-largest country in terms of the number of wealthy families, trailing the United States, Japan and Britain, an industry report revealed. [Full Story]