Show is not child's play
Share - WeChat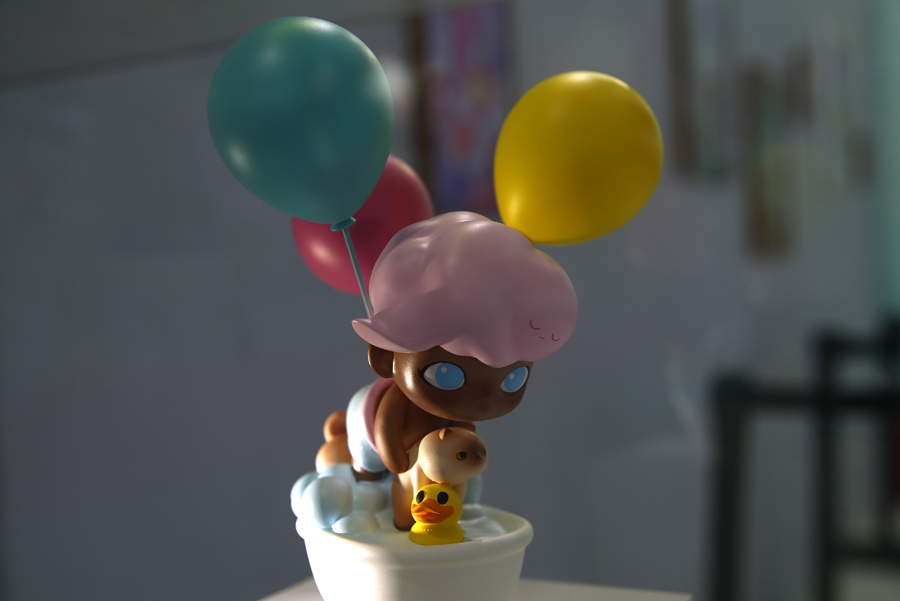 The company also introduced the concept of a "blind box". These finger-long boxes are bought on spec with the purchasers unaware of their contents until they open them. In 2017, the company set up about 400 vending machines across the country, dispensing the "blind boxes". It also held its first Beijing Toy Show that year with about 200 designers and over 30,000 fans attending.
Wang Ning says more designers from the mainland are now launching their toys at the show.
One of them is a young Guangzhou-based designer surnamed Deng, whose moniker is Ayan. Deng is a fashion design major who graduated from Guangzhou Academy of Fine Arts in 2017.
Her toy series, entitled Dimoo World, is one of the most popular.
The designer held three fan meetings during the show, which attracted hundreds.
"The story of the little boy, named Dimoo, starts with his journey in a mystic world, where he meets lots of friends," Deng says. "The boy is confused and lost. However, with the support and love from his friends, he grows up in an intriguing world."