Show is not child's play
Share - WeChat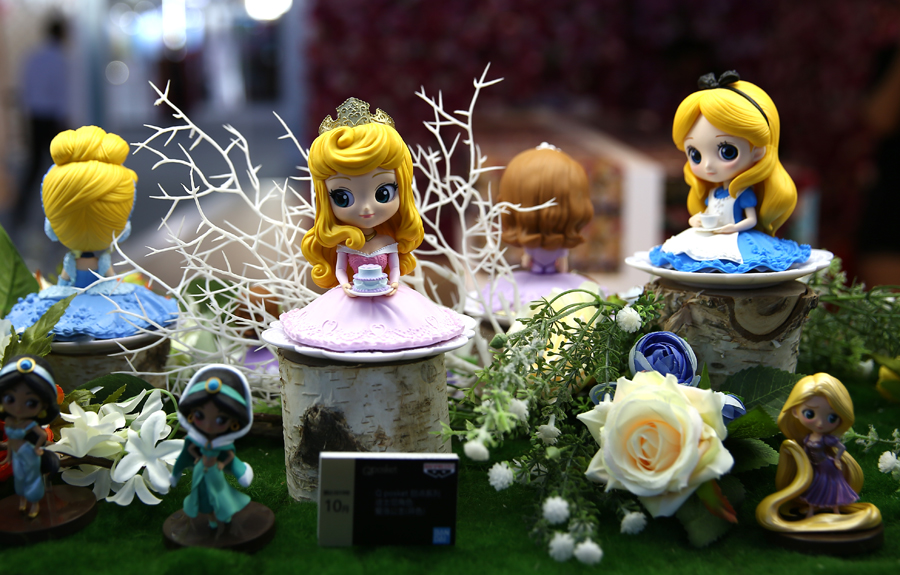 Affordable, adorable pals
"When I look at those cute little toys after work, I feel relaxed and warm," says Wang. "For me, those toys are like affordable art pieces."
Kan and Wang are typical of the growing number of Chinese toy-collecting enthusiasts who have emerged in the past few years as the designer toy craze has taken off.
They enjoy buying and collecting toys made from plastic or vinyl produced by designers or artists. These toys are often associated with different themes, such as animals, amusement parks and zodiac signs. The styles of the toys can be cute, funny or even quirky.
It all started with Pop Mart, a Beijing-based company that introduced designer toy shows to the Chinese mainland, and the organizer of the Beijing show as well as one in Shanghai. Three years ago, it signed a contract with Hong Kong illustrator and designer Kenny Wong, who designed Molly, a wide-eyed girl.
About 4 million finger-sized Molly dolls in different series or situations, such as School Life and Ocean, were sold on the mainland in 2018, each for 59 yuan, one of the best-selling art toys in China.
The idea for Molly came from Wong's experience in drawing portraits of children at a charity event. To keep the kids still for his portraits, he asked them to sit down while he painted. All the children were pouting as they followed the instruction not to move.