Show is not child's play
Share - WeChat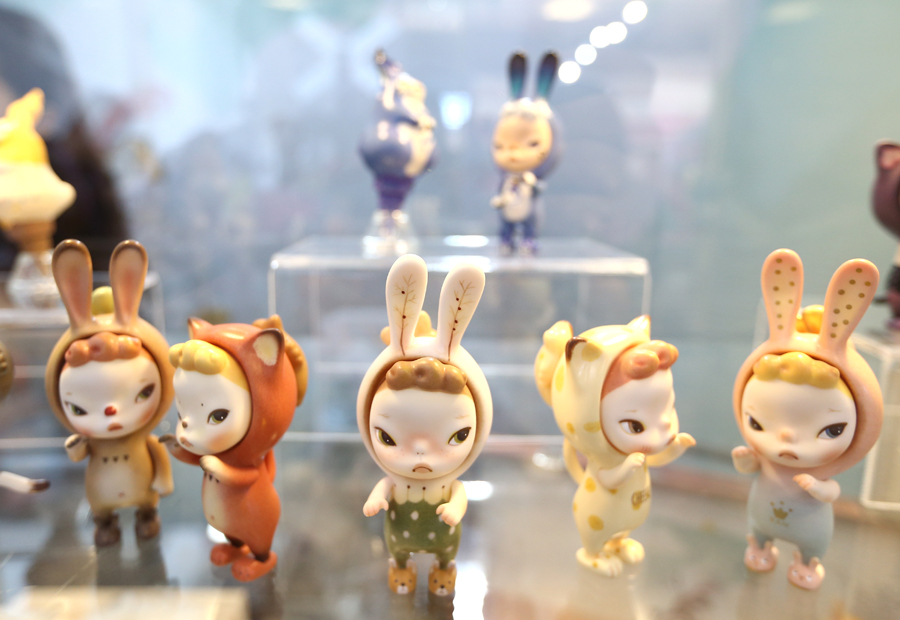 Their facial expressions impressed him. When he asked one girl her name, she replied "Molly", and so came his first Molly doll, Molly the Painter.
"Molly looks confident, arrogant and innocent, which is just like us. People love Molly because they can find themselves in her," says Wong, who has released more than 100 series of the Molly dolls.
"We all miss the happy times our toys brought to us when we were children," he points out. "As adults, we also need to have fun."
Another popular designer signed up with Pop Mart is Hong Kong-based artist Pucky, who named her dolls after herself. She says her name came from Puck, a trickster in William Shakespeare's play, A Midsummer Night's Dream.
"Puck is a clever, mischievous fairy. I put a letter 'y' after the name, which became my nickname," says Pucky, who was born in Hong Kong and grew up in Canada, which prompted her to explore the value of identity and the meaning of belonging.
After graduation from Emily Carr University of Art and Design in Vancouver in 2008, she returned to Hong Kong, where she works as a freelance artist and illustrator.