Show is not child's play
Share - WeChat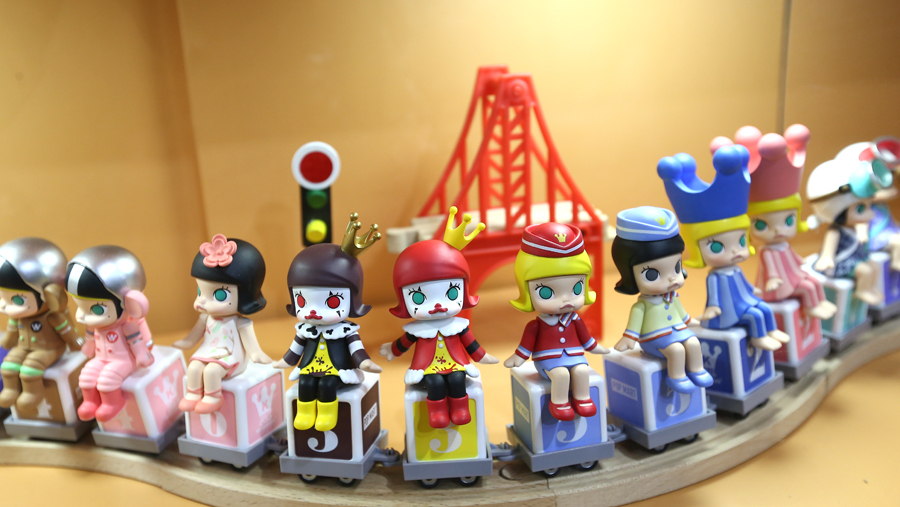 New toys draw thousands to experience the wonder of early years, Chen Nan reports.
Kan Hui was determined not to be late. So she turned up early at 5:30 am to be precise. "I am prepared. I stayed in a nearby hotel last night and brought food, water and a folding stool," she said outside the China International Exhibition Center in Beijing's Shunyi district.
It was not fun and games for Kan, 35. This was a serious matter even though the object of her planning was to ensure attendance at the Beijing Toy Show, from Aug 16 to 18.Kan was not alone. Hundreds of other well-prepared early birds formed a long line, snaking outside the exhibition hall-four hours before the show was due to commence.
When the hall's door finally swung open at 8:40 am, Kan dashed with a speed normally associated with Olympic sprinters, with the rest of the crowd, to buy her favorite designer toys. The loudspeaker crackled with warnings about safety and the need to ensure an orderly entrance. All to no avail.
The crowd was bombarding the exhibits of more than 300 designers from China, Japan, South Korea, the United States and Europe who were releasing limited editions of new toys.