Kicks for the soul
Share - WeChat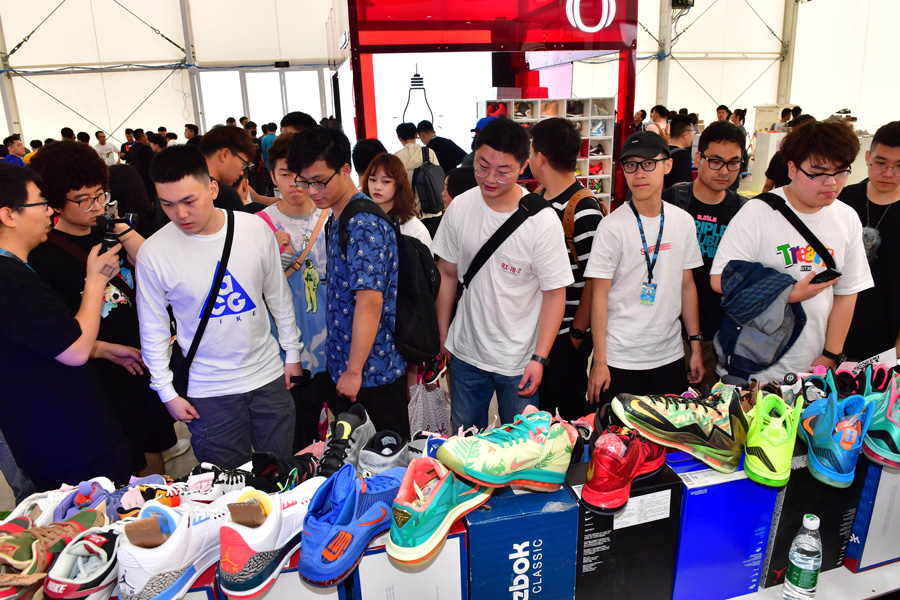 China's sneaker culture is booming and enthusiasts are struggling to cope with the intense competition for their coveted shoes, Alywin Chew reports in Shanghai.
To pragmatic people, sneakers are nothing more than casual, soft-soled shoes that are worn for sports or leisure.
To sneaker enthusiasts, or "sneakerheads", this footwear is so much more than just an everyday item-most view them as an ode to their passion, which happens to be China's national sport-basketball.
"I love sneakers because I've always been a big fan of the NBA," says Yalding Xu, a sneaker enthusiast who confesses that he once owned about 200 pairs of sneakers.
"In the beginning, most Chinese sneaker lovers fell in love with the footwear because of Michael Jordan and the famous Japanese anime Slam Dunk. The author of the comic, Inoue Takehiko, is also a huge NBA fan and he occasionally mentions Air Jordan shoes in the series."
Medy Zhu, another enthusiast who currently owns about 300 pairs of sneakers, cites his admiration for the legendary United States basketball player as well.
"I usually go for Air Jordan sneakers as well as the ones that were created as part of a collaboration between a famous designer and a shoe brand," he says.
"There are many wonderful stories and inspirations behind the shoes in the Air Jordan series. Most of the Air Jordan sneakers I own are 'OG Colorways', which means the shoes are released in the exact colors of the originals. Each shoe has a different story related to Michael Jordan's career."