Father knows best with chunky sneakers
Share - WeChat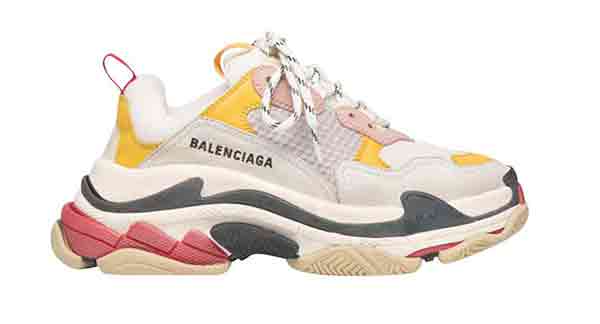 If you think "dad shoes" (aka chunky sneakers) are woefully outdated and most suited to your father's stinky feet, you're way off the mark. Actually, dad shoes are a shining star in the fashion industry right now.
Among them, there's no doubt that Balenciaga's Triple S series has caused a huge sensation since its debut. It's called Triple S because the sole combines three elements: a basketball, running and training shoe. At nearly eight centimetres, its sensation of walking on the clouds, combined with the special brand stitching, drives its ongoing popularity.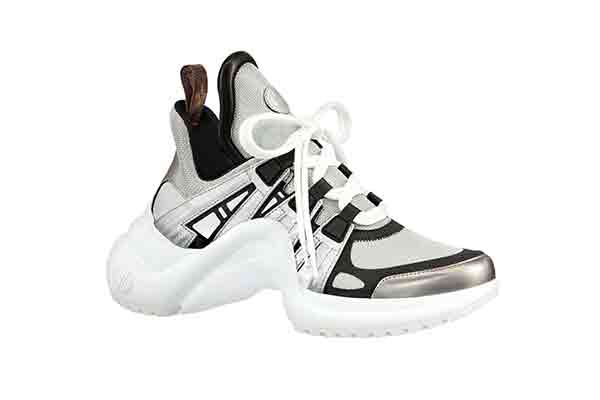 Another big star is Louis Vuitton's Archlight Sneaker series; the designs are futuristic, with a dramatically big curve in the middle of the arch. LV's fashion show in the basement of the Louvre last year showed the world that the Archlight could add that perfect touch, no matter if it was paired with an exquisite brocade coat, a pair of boxing trousers or a chiffon dress embroidered with silvery sequins.
Dad shoes have saved celebrities' feet lately, too, as they provide a fashionable way to strut down the red carpet while avoiding the pains of high heels. For those of us in the real world, it can be a little tricky to wear them in a stylish way that doesn't look tacky. In general, dad shoes are a great match with silk stockings or bare legs. Go forth and experiment – now you can celebrate Father's Day every day on your feet.