Show is not child's play
Share - WeChat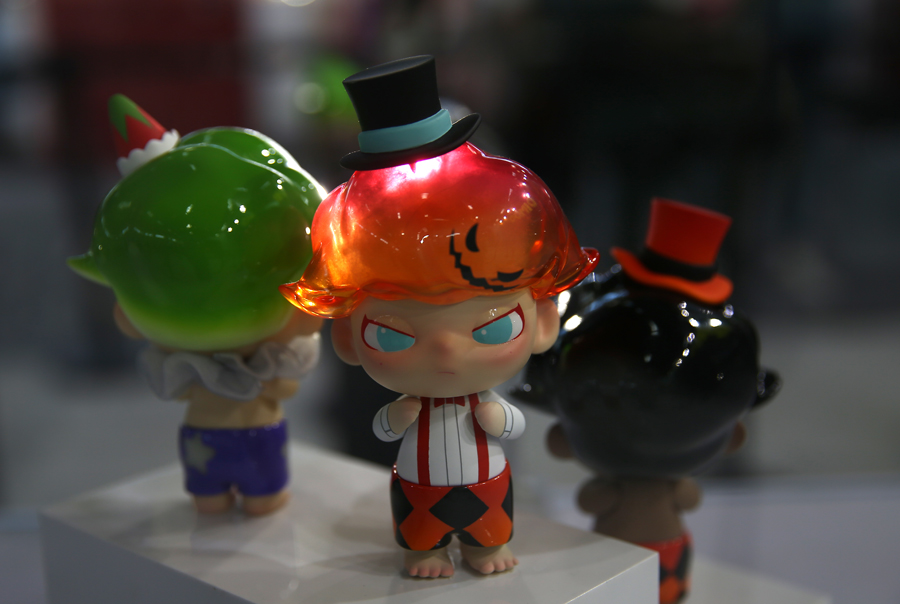 More than 30 specialist designers joined the show for the first time this year.
One of the most popular designers was Kasing Lung from Hong Kong, whose latest series was on limited release. His cute and funny creation is named Labubu, who smiles and shows off his fangs.
Kan, a senior stage set designer based in Beijing, wanted to buy a Labubu but was one of the many who failed in their endeavors. However, she was one of the 150 who were lucky enough to get their hands on another limited edition doll-a sleeping boy in a pink hat decorated with wings. The toy figure, named Dimoo, cost just a fraction of the more than 5,000 yuan ($699) Kan spent at the event.
"I did some 'homework' searching online before I came. There are so many people hoping to buy the toys. It depends on luck," says Kan.
Kan came to the event along with four friends, who are all big fans of designer toys. One of them is Wang Mei, who started collecting designer toys in 2017 and now boasts a collection of more than 1,000.
"It's a great way to socialize with people," says Wang, 36. "We share information about designer toys and what we bought on social media."