Show is not child's play
Share - WeChat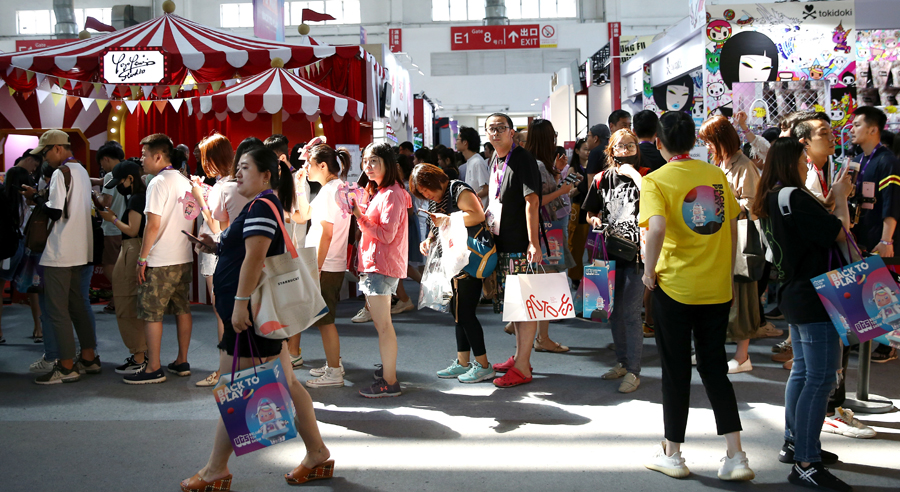 "My first designed doll was named Space Clown, a little alien wandering the Earth. I used to be a kid who was unhappy and sentimental, and I always dreamed about aliens that could take me away," she says.
"What I am trying to deliver with my design is warmth and peace. With elements like forests, outer space and dreams, I want to share comfort and inner peace with people."
A blind date that works
Wang Ning, who founded Pop Mart in 2010, says: "I didn't expect the designer toys to be so popular among young Chinese. The market is huge and promising."
Pop Mart started launching designer toys in 2016. Most of its buyers and ardent followers are women and students aged between 18 to 35, according to Wang Ning.
"It's about individuality and relieving pressure. People collect designer toys and they interpret the characters' emotions in their own ways."