Experiencing China's ongoing environmental improvements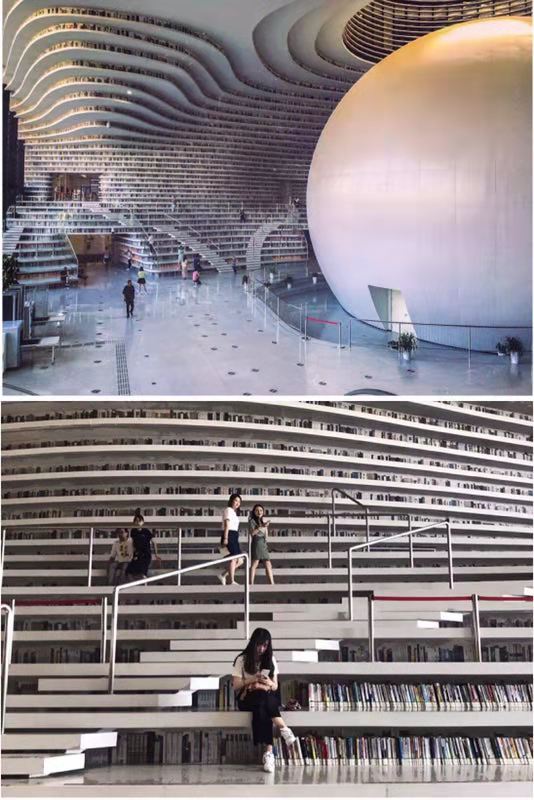 What attracted me initially to the Cultural Center were the images of the Binhai Library, one of its premier assets. Most published photos are actually of the library's central atrium built around a spherical theater space. This vast atrium's walls reaching to the rooftop have been designed to resemble bookshelves. Meanwhile, book collections, reading rooms and related study facilities stretch over five floors on either side of this immense central space.
Such a modern environment certainly appeals to the younger generation as an encouragement into a more exciting world of books and reading. Similarly, the neighboring Binhai Performing Arts Center welcomes theatergoers with a high-tech staircase incorporating constantly changing visual displays. All this and much more is present within a clean, vibrant setting more in keeping with the contemporary image China today is striving for nationwide.
Most Viewed in 24 Hours
China Views