Experiencing China's ongoing environmental improvements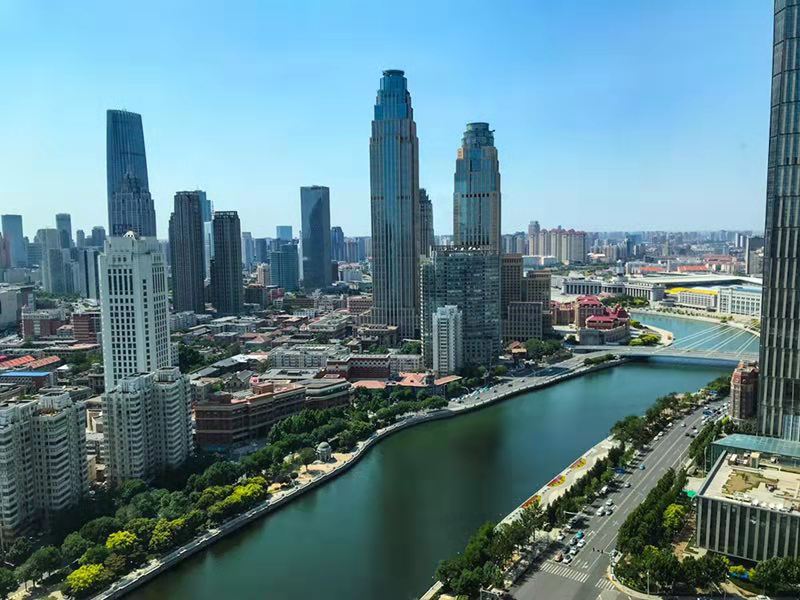 I often stay in a hotel overlooking the Haihe River with the skyline beyond presenting an increasingly international feel to the city. Time can be spent simply looking, thinking and photographing the scene that changes both with seasons along with day and night. It is also from the window that I can reflect on my earlier days where skies were regularly obscure or gray to situation today where clearer conditions are increasingly the norm.
Recently I have been fascinated with ongoing efforts to keep the river clear of litter and debris. Boats scoop up excessive vegetation, for example, while smaller dinghies carry workers manually removing any garbage from the waters. As a consequence, not only is this helping beautify the environment but increasingly people can be observed swimming or fishing. These waters were once clogged with boats, some steam-powered, transferring goods from Tanggu Port to the Grand Canal adjoining the former Old City. Meanwhile the riverbanks have been landscaped from their earlier commercial and industrial days into an environment where people feel comfortable walking or engaging in community dance activities alongside impromptu musical performances.
Most Viewed in 24 Hours
China Views